How to get Stunning Hotel Deals from Exclusive Promo Codes
Your Passport to Huge Savings for Your Next Travel Adventure
This website is dedicated to providing you with the lowest room rates at the world's most desirable hotels. We have successful long-term partnerships with some of the world's leading international hotel groups and we specialise in creating excellent deals through exclusive promo codes and strong professional relationships with our hotel partners. Our website is extremely popular with travellers who book rooms and suites at 5 star hotels and luxury resorts. HotelsMoneySaver.com is your passport to huge savings for your next travel adventure.
Hotelopia Black Friday 2023 >> Global Exclusive Offer
Book before 29th November 2023 and travel before 30th June 2024 and you will find unbelievable exclusive hotel deals at Hotelopia. Here at HotelsMoneySaver.com, you will save a minimum of 12% extra discount at Hotelopia. There is no upper limit on the discount range and you could get up to 80% OFF through the exclusive hotel room rates posted at Hotelopia.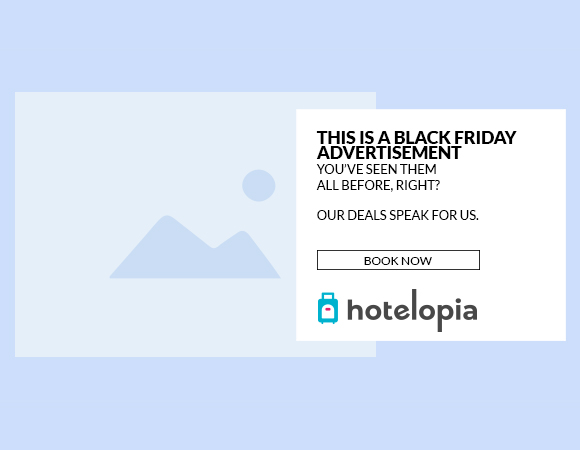 At Hotelopia, they are in touch with your travelling tastes are and that's why you will find stunning hotels in your favourite global destinations. Now let's take you through some key dates for this Black Friday 2023 promotion:
The booking window starts on November 20th, 2023.
The booking window ends on November 29th, 2023.
The travel window starts November 20th, 2023.
The travel window ends June 30th, 2024.
When is Black Friday 2023?
This year, Black Friday occurs on Friday 24th November and Cyber Monday is on 27th November, but we have this covered because you can save money and book right up to 29th November.
OK, Here's The Deal
We provide a discount code promotion for every hotel and travel site featured on our website and the highlights inlude:
••• Barcelo Hotels 5% to 10% ••• Be Live Hotels 45% to 55% ••• Bluebay Hotels & Resorts 5% to 60% ••• Corinthia Hotels 25% to 50% ••• H10 Hotels 5% to 25% ••• 12% to 13% ••• Iberostar Hotels & Resorts 25% ••• LMT Club Free Membership ••• Millennium Hotels & Resorts 20% to 50% ••• Oceania Hotels 10% to 20% ••• Red Roof 10% to 30% ••• Sunshine Hotels & Resorts 5% to 15% ••• Silverland Hotels 33% to 48% ••• Trident Hotels 10% to 20% •••
DEAL OF THE MONTH >> 12% Hotelopia Discount
Every day this month, we are offering a fantastic Hotelopia Discount of 12% room rate reduction, giving you a fantastic price markdown on the normal booking price in your currency.


Get Discount Offer & Open Site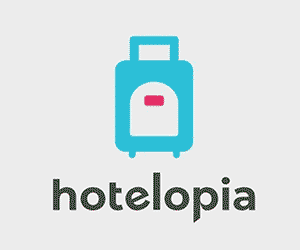 Not only do we provide a 12% - 13% saving, but the discounted offer is provided on top of the 'Best Price Guaranteed'. Even better, no discount code is required to save money with this new promotion.
When you reach the official Hotelopia site, please select your language and currency in the top-right corner. From time to time, we also feature exclusive promo codes for the direct website (full site) at Hotelopia.com.
Best Price >> Save Up to 80%
If you already know the name of the hotel and you know the dates (check-in / check-out dates), HotelsCombined.com
will quickly search hundreds of different travel sites, to find you the best deal.
How To Save Money on Hotels
The answer is very simple. We provide special discounts and price promotions through the Money Saver website service.
Our Money Saver website service is 100% safe.
When you visit hotel websites using the Money Saver service, we will try to offer you a reduced price.
We do not sell you anything on this Money Saver site. Instead, we want to provide you with a discount at the websites where you want to book and pay for hotel room reservations.