Lebua Hotels & Resorts Promo Code Up To 15% DISCOUNT
We have a new promo code discount promotion for Lebua Hotels & Resorts and you can get up to 15% discount at all Lebua Hotels. With 4 hotels in total, this international luxury hotel group operates in Thailand, New Zealand and India. In addition to its 4 hotels and a luxurious lake lodge, it has its own line of stylish bars and restaurants.
This your opportunity to book the ultimate in hotel luxury at the lowest room rate prices. We are talking about lavish hotel rooms and truly spectacular suites in exotic locations, so let's have a look at this fantastic discount offer: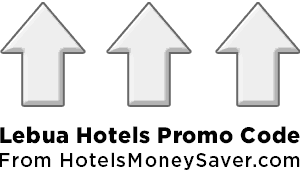 How do I enter Corporate/Promotion Code?

To start, please visit the official website as normal: Lebua.com.


Please enter the code above ######## in the hotel search bar feature on the right side of the screen.


This will take you into the room booking system and when you use our code above, you will see reduced room rates, with discounts up to 15%.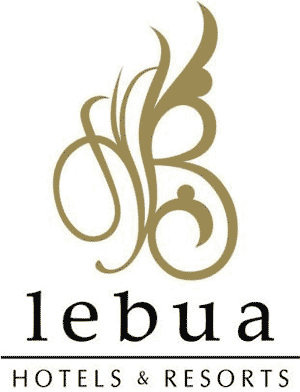 A Luxury Brand of Distinctive Hotels combined with the Finest Restaurants & Stylish Bars
Let's explore the properties in more detail:
Tower Club at Lebua in Bangkok
A luxury five star hotel in Bangkok, the Tower Club has 221 room suites on floors 51 through to 59, offering exceptional views across Bangkok. Come in and discover why they were named the World's Leading Luxury All-Suite Hotel at the World Travel Awards.
Here you will also find The Dome, a stunning collection of rooftop restaurants and bars.
Lebua at State Tower in Bankgok
When it comes to the best luxury accommodation in Bangkok, those with lavish suites, breathtaking views, fine dining and iconic rooftop bars, State Tower is the hotel that was voted number one in Thailand by guests like you in the Condé Nast Traveller Reader's Choice Awards.
This is a luxury boutique property located in central Lucknow in India. The property is conceptualised as a sprawling traditional bungalow with a huge lush green lawn. It reflects the "Art Deco" architecture of the early 1900's.
This is is a luxurious jungle resort situated at the edge of Corbett National park in India. The property is spread over 9 acres and it offers 44 aesthetically designed villas, suites & residences equipped with modern facilities, each with its own private sit out area or balcony. Lebua Corbett offers bespoke safaris, birding & nature walks and is the perfect place to explore the jungle either by vehicle or foot, returning to luxurious comfort of the resort.
Lake Okareka Lodge in New Zealand
This is an exclusive five star luxury lodge in Rotorua, New Zealand. Lake Okareka Lodge rests in splendid harmony with nature and its spectacular unspoiled surroundings.
The property is a lake house with just three luxury suites, including the flagship Lake Okareka Suite on the top floor. This expansive suite features a lounge, large spa bath, office, walk-in wardrobe and panoramic lake and mountain vistas. All of the suites are beautifully furnished and spacious with air-conditioning, en-suite bathroom and shower, Bvlgari amenities and private balcony with lake view.
Treat Yourself to the Finest Luxury
Go ahead, you deserve to treat yourself to the finest luxury at Lebua Hotels & Resorts and remember to use our promo code to ensure you pay the lowest room rate prices when you use the official website at Lebua.com.