We aim to provide the best room rates for groups, multiple rooms and events. You can book between 1 and 10 rooms in a single transaction at Lopesan Hotels & Resorts and the accommodation is located around the world in the most appealing destinations, including Spain, Germany, Austria and the Dominican Republic. Ideal for weddings and small group events, use a promo code or special discount offer (please see below) to make sure you get the best online deal.


How to Add Extra Rooms to Your Online Booking

First Room: At the home page, select a hotel venue, enter your check-in / check-out dates and then click 'BOOK'.


This will take you to the detail page where you are presented with the different room options for the first room. Please choose the occupancy options for the first room (please see below) to determine the number of adults and children for the first room only.


Next, please select 'ADD' next to your preferred room choice.


Extra Rooms: To add extra rooms, please select 'ADD ANOTHER ROOM' on the right side of the screen.


Each time you add a new room, you can modify the number of guests and dates for each individual room selection. You can click 'VIEW DETAILS' to see each room option you have entered previously.


This is a very flexible reservation system and you can have a mix of different check-in and check-out dates for each room, and also have different occupancy options for each room.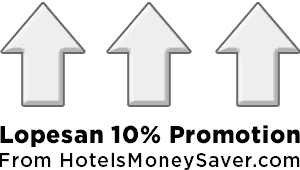 Accommodation Occupancy Options
In a single online transaction, you can book the following accommodation:
Rooms: between 1 to 10 rooms.
Adults: between 1 to 3 adults.
Children: between 0 to 2 children per room, plus 1 baby.
Duration: up to 30 days.
If you prefer, you can reserve your booking by making lower value multiple transactions and you can also share this offer with other people travelling within your group. Now let's look at the discount options:
Lopesan Hotels & Resorts Room Rate Offers

SAVE Up To 40% - Please See Below:
Código de Descuento # Gutscheine-rabatt: Now let's explore the worldwide discount offers ranging from 10% to 40%:
NEW >>> Latest Discount Offers <<< NEW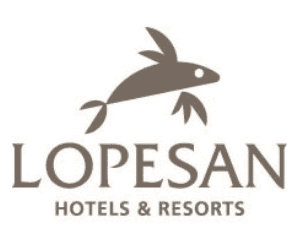 View All >>> Hotel Listing <<< View All
SPAIN
GRAN CANARIA

Lopesan Baobab Resort
Lopesan Costa Meloneras Resort & Spa
Lopesan Villa del Conde Resort & Thalasso
Corallium Beach by Lopesan Hotels
Corallium Dunamar by Lopesan Hotels
Abora Continental by Lopesan Hotels
Abora Catarina by Lopesan Hotels
IFA Interclub Atlantic Hotel
IFA Buenaventura Hotel
IFA Faro Hotel
FUERTEVENTURA
IFA Altamarena Hotel
Villas Altamarena
GERMANY
FEHMARN
IFA Fehmarn Hotel & Ferien-Centrum
VOGTLAND
IFA Schöneck Hotel & Ferienpark
RÜGEN
IFA Rügen Hotel & Ferienpark
GRAAL-MÜRITZ
IFA Graal-Müritz Hotel, Spa & Tagungen
AUSTRIA
KLEINWALSERTAL-MITTELBERG
IFA Alpenhof Wildental Hotel
IFA Alpenrose Hotel
IFA Breitach Apartments
DOMINICAN REPUBLIC
PUNTA CANA
Lopesan Costa Bávaro Resort, Spa & Casino
Brand Overview:
This hotel group manages two hotel chains: Lopesan Hotels & Resorts and IFA Hotels & Resorts.

Lopesan
Corralium
Abora
IFA

Website Language:
Multilingual international sites:
English: (EN).
Español: Código Promocional (ES).
Deutsch: Gutscheincode (DE).
Country:
International bookings: hotels are located around the world, in the Dominican Republic, Spain, Germany and Austria.


Monthly Promotional Deals
Check out the latest promotions on offer each month: January # February # March # April # May # June # July # August # September # October # November # December.
>> 5% >> 10% >> 15% >> 20% >> 25% >> 30% >> 35% >> 40% >> 45% >> 50%
>>55% >> 60% >> 65% >> 70% >> 75% >> 80% >> 85% >> 90% >> 95% >> 100%.
Extended Stay For Long Duration Holidays - Book Up To 30 Days

Ideal for business travellers or long stay holidays, you can reserve hotel visits lasting up to 30 days in a single booking. For a hotel stay lasting longer than 30 days, please book online using 2 transactions. Learn more at the official site: Lopesan.com.