The Latest Promo Code Discount Deals for UK Hotels
Look out for our new discount promo codes to help you save money at the UK's leading hotel websites.
UK Deal of the Month: Travelodge UK Discount

View the latest promo offer for the UK: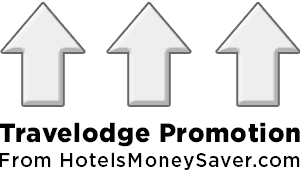 Travelodge is the UK's largest independent hotel brand, with more than 560 hotels and 40,000 guest bedrooms across the UK as well as in Ireland and Spain.
The properites are located in the centre of major cities, including London, Edinburgh, Cardiff, Manchester, Birmingham, Belfast, Dublin, Barcelona, and Madrid; and also most of Britain's larger towns, as well as in the popular seaside locations.
UK Hotel Booking Sites
We invite you to browse through the websites featured below: