We are going to show you how to save 15% to 30% at Red Roof Hotels with our new promo code offer and the great news is you can use this discount code on all hotel properties on all dates in all locations.
This means you can save money at over 500 hotels across the USA, so let's get started.
View Red Roof Promo Code
& Open Site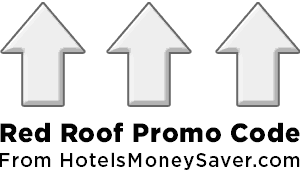 How to Use the Code Above
OK, let's explain how to use the VP+ code offered on the web page above:

You can enter the code on the hotel search bar feature on the home page.


Choose your 'Destination' and then enter your 'Check in' and 'Check out' dates.


Simply enter the code above in the box which shows the wording: 'Input VP+ Code'.


And that's it!


Now click 'FIND A ROOM'.


When you view the room rate prices in the search results, the 'Flexible Rate' (standard rate) will be crossed out and the discounted room rate will be listed.
>>> Red Roof Inn Deals SAVE 10% to 30%
<<<
Special Promotion Review Summary

Now let's review the price reductions offered today:
15% OFF: Please use the VP+ Code above to get 15% discount any hotel property of your choice at Red Roof Inn.


Up To 12% OFF: Please see the Red Hot Deal options to get up to 12% price reduction on your room rate. Please note sometimes the Red Hot Deal is better than the promo code offer.


10% to 30% OFF: Please see our Special Deals.

Learn more today at: RedRoof.com