We are going to show you how to save 15% to 30% at Red Roof Hotels with our new promo code offer and the great news is you can use this discount code on all hotel properties on all dates in all locations.
This means you can save money at over 500 hotels across the USA, so let's get started.
View Red Roof Promo Code
& Open Site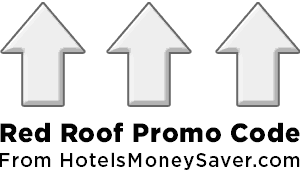 How to Use the Code Above
OK, let's explain how to use the VP+ code offered on the web page above:

You can enter the code on the hotel search bar feature on the home page.


Choose your 'Destination' and then enter your 'Check in' and 'Check out' dates.


Simply enter the code above in the box which shows the wording: 'Input VP+ Code'.


And that's it!


Now click 'FIND A ROOM'.


When you view the room rate prices in the search results, the 'Flexible Rate' (standard rate) will be crossed out and the discounted room rate will be listed.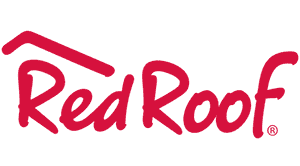 >>> Red Roof Inn Deals SAVE 10% to 30%
<<<
Special Promotion Review Summary

Now let's review the price reductions offered today:
15% OFF: Please use the VP+ Code above to get 15% discount any hotel property of your choice at Red Roof Inn.


Up To 12% OFF: Please see the Red Hot Deal options to get up to 12% price reduction on your room rate. Please note sometimes the Red Hot Deal is better than the promo code offer.


10% to 30% OFF: Please see our Special Deals.
What is Red Roof PLUS+? What is The Red Collection?
RedRoof has 4 different accommodation brands under one roof and the good news is you can book them all through RedRoof.com. What's the difference between Red Roof Inn, PLUS+ and the Red Collection? Let's take you through the different options and also introduce you to HomeTowne Studios:

Red Roof Inn
Going through the scale of the different hotel room grades, the starting point is Red Roof Inn, the economy lodging choice providing guests with an affordable stay in a clean, modern and comfortable room.
Red Roof PLUS+

The next level up is Red Roof PLUS+ providing upscale economy accommodation with modern upgrades and amenities at a value price. The PLUS+ hotels feature PREMIUM rooms with the highest level of comfort, style and service for guests.
With Red Roof PLUS you can expect more room upgrades and enhanced guest services. Expect to find wood-like floors, flat-screen TVs, vessel sinks, upgraded towels and spacious workstations with special lighting and an ergonomic chair. Your upgraded experience starts as soon as you arrive. PLUS+ locations are smoke-free and feature welcoming red canopies, enhanced LED lighting and attractive landscaping.
The Red Collection

Taking you to the next level, The Red Collection is a new portfolio of midscale unique hotels centrally located in the heart of cities. They offers guests modern and affordable accommodation influenced from the local vibe and culture of the cities in which they are located. These hotels offer upscale options at high value prices.
HomeTowne Studios


HomeTowne Studios offer the essentials for a comfortable, clean and convenient extended stay. These hotels provide the basic needs for a traveller at an affordable price. Home Town Studios are ideal for long stay bookings for business people and also excellent for long trips with family or leisure in mind.

Learn more today at: RedRoof.com
.