Oceania Hotels Promo Code for Hotels in France
Are you searching for Oceania Hotels promo codes? Do you want to book accommodation at Oceania Hotels at a reduced room rate? Today we show you how to save money and get the best discount offer for booking rooms and suites at OceaniaHotels.com in 2022.
Oceania Hotels is a French Hotel Chain, offering a portfolio of 26 hotels all rated as 3 and 4 stars. The accommodation is located in France in the most pintoresque destinations, including Provence French Riviera, Ille de France, Burgundy, Auvergne, Brittany and Pays de la Loire.
NEW CODE OFFER For Hotel Breaks in France

We announce a new special room rate deal for your weekend getaway in France with breakfast included: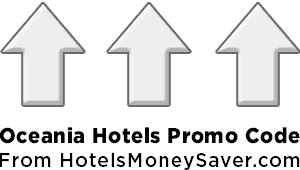 2022 PROMO Submit this code before 31st December 2022

We promote a new discount offer for weekend breaks or short stay holidays: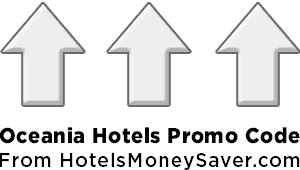 Now let's explain how to promote the code:
You can enter the code on the home page or hotel search page.


Or, you can enter the code on each hotel detail page, before you click: 'BOOK'.


After you enter the code ######### shown above, please note the discounted room rates will appear in the search results.


Best price guaranteed: book at the very best price on the official website. If you find the rooms advertised cheaper anywhere else, they will refund the difference and offer your breakfasts free of charge.


Receive flexible cancellation conditions.
Latest Offer SAVE Up To 20% - See Below:
Now let's explore the new discount offers:
LATEST >>> Special Offers <<< LATEST
Offers can include:
Book Smart # Weekend Rates # Early Booking - Advance Booking Deals # Smart Weekends
VIEW LIST >>> All Hotels <<< VIEW LIST

SAINT-MALO
Hotel Oceania Saint Malo
Hotel Escale Oceania Saint-Malo
PARIS
Hotel Oceania Paris Porte de Versailles
MONTPELLIER
Hotel Oceania Le Métropole Montpellier
ROISSY
Hotel Oceania Paris Roissy CDG aéroport
TOURS
Hotel Oceania L'Univers Tours
DIJON
Hotel Oceania Le Jura Dijon
NANTES
Oceania Hôtel de France Nantes
Hotel Escale Oceania Nantes Airport
Hotel Oceania Nantes Airport
MARSEILLE
Hotel Escale Oceania Marseille
CLERMONT-FERRAND
Hotel Oceania Clermont-Ferrand
ORLÉANS
Hotel Escale Oceania Orléans
AIX-EN-PROVENCE
Hotel Escale Oceania Aix-en-Provence
PORNICHET LA BAULE
Hotel Escale Oceania Pornichet La Baule
BREST
Hotel Escale Oceania Brest airport
Hotel L'Amirauté Brest
Hotel Oceania Brest Centre
Hotel Le Continental Brest
LORIENT
Hotel Escale Oceania Lorient
QUIMPER
Hotel Escale Oceania Quimper
Hotel Oceania Quimper
RENNES
Hotel Escale Oceania Rennes
RENNES
Hotel Oceania Rennes
VANNES
Hotel Escale Oceania Vannes
BIARRITZ
Hotel Escale Oceania Biarritz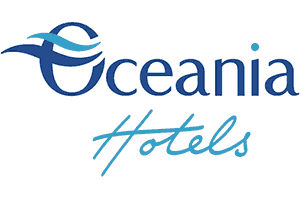 Website Language:
Multilingual international sites:
English: (EN).
Français: Code Promotionnel (FR).
Español: Código Promocional (ES).
Deutsch: Gutscheincode (DE).
Italiano: Codice di Sconto (IT)
Nederlands: Kortingscode (NE).
Country:
Hotels are located within France.
Website:
Find out more at the official site: OceaniaHotels.com.