We are delighted to announce a new UK coupon code for OYO Rooms (OYO Hotels), a new offer which is valid for all OYO properties across the UK in 2023. If you're searching for promo code coupons for OYO hotel rooms, this is the best discount offer on the voucher code market for 2023: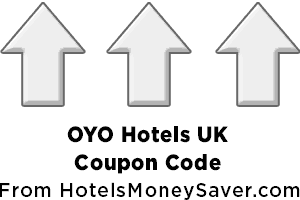 OYO Hotels & Homes is the world's fastest growing hotel company and the 2nd largest hotel chain in the world with over 850,000 hotel rooms across 23,000+ hotels in more than 80 countries.
The OYO UK website makes it easy for travellers to find and book independent hotels, guesthouses and serviced apartments which offer a reliable level of accommodation and service at affordable prices.
Notes regarding the offer above:
• Discount offer provided is 33% OFF.
• No minimum booking amount.
• Valid on bookings up to 31st December 2023.

If you're searching for the best OYO Hotels Promo Code for USA, don't worry because we also have that covered here at HotelsMoneySaver.com.
How to Enter a Promo Code Coupon at OYO Rooms
We have also provided a handy guide on how to submit the code online because it works a little differently from other hotel booking sites you might be familiar with:

To start, please visit the official website as normal: OYOrooms.com and that will take you through to the online booking system.


Now enter the UK hotel of your choice, or enter the name of a destination or city in the UK.


Enter your check-in dates and check-out dates and then click the 'Search OYO' button.


This will reveal the hotel properties in the search results.


Next click the 'View Details' button next to your preferred hotel or guesthouse property.


This will take you through to the description detail page, with photos, location map and room booking options.


On the right side of the screen, the room rate is displayed and very often you will notice a coupon code has already been applied.


Now please click the small green 'MORE OFFERS' button and then it will reveal if other promo code offers are currently available.


Now click the 'Remove' link in the top right corner.


Next add the coupon code shown above and please click the green 'APPLY' button to see the room rates reduced by an amazing 33% discount.


Finally please click 'Continue to Book' to take your discounted room purchase into the secure checkout area.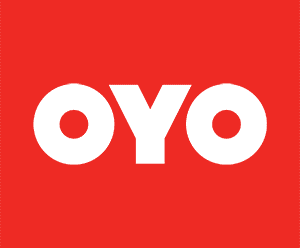 Most Popular OYO City Hotel Locations & UK Destinations
Aberdeen • Aberlour • Ayr • Banchory • Barrow-In-Furness • Bath • Belfast • Birmingham • Bishops Stortford • Bournemouth • Brighton • Bristol • Bromsgrove • Calne • Cambridge • Cardiff • Carnoustie • Chichester • Clacton-On-Sea • Cleethorpes • Coventry • Darlington • Derby • Drumnadrochit • Dudley • Dunoon • Durham • Eastbourne • Edinburgh • Esher • Falkirk • Falmouth • Farnborough • Galashiels • Gateshead • Glasgow • Gosport • Great Yarmouth • Greenock • Hartlepool • Hastings • Hitchin • Hope Valley • Houghton Le Spring • Hythe • Ilford • Innerleithen • Isle of Wight • Jarrow • Kingswinford • Leicester • Liskeard • Liverpool • Llanelli • Lockerbie • London • Luton • Manchester • Middlesbrough • Newark-on-Trent • Newcastle • Newquay • Norwich • Oxford • Pembroke • Peterborough • Peterhead • Rhyl • Ripon • Saltash • Scunthorpe • Seaham • Skegness • Slough • Southampton • Southport • Spean Bridge • St Helens • Stirling • Stoke-On-Trent • Sunderland • Tamworth • Telford • Tenby • Thirsk • Tomintoul • Torquay • Uxbridge • Watford • Wembley • Weston-Super-Mare • Whitby • Windsor • Yarm
OYO London Hotel Rooms Discount Coupon Code
Choose from a large selection of premium hotels across the Greater London area, including London's West End, Central London and the City of London:
OYO Boston Court Hotel (Marylebone)
26 Upper Berkeley St, Marylebone, London, W1H 7QL (0.8 miles away from St Mary's hospital)
OYO Somerset Hotel (Marylebone)
6 Dorset Square, Marylebone, London, NW1 6QA
OYO London 24 Sussex (Paddington)
24 Sussex Gardens, Paddington, London W2 1UL
OYO Vegas Hotel (Pimlico)
104 Warwick Way, Pimlico, London SW1V 1SD
OYO Apollo Hotel (King's Cross)
43, Argyle St, London, WC1H 8EP
OYO The Park Hotel (Victoria)
64, Belgrave Rd, London, SW1V 2BP
OYO Bakers Hotel (Pimlico)
126 Warwick Way, Pimlico, London, SW1V 4JA (1.4 miles away from St Thomas' Hospital)
OYO Studios @ 28 (Pimlico)
28 Belgrave Rd, Pimlico, London SW1V 1RG
OYO Townhouse 30 Sussex Hotel (Paddington)
30 Sussex Gardens, Paddington, London W2 1UL
OYO Huttons Hotel (Victoria)
53-57 Belgrave Rd, Lillington and Longmoore Gardens, London SW1V 2BB
OYO Royal Park Hotel (Bayswater)
86-92, Inverness Terrace, London, W2 3LD
OYO New Dome Hotel (Camberwell)
0.5 miles away from Maudsley Hospital, 51-53 Camberwell Church St, Camberwell, London, SE5 8TR
OYO Grantly Hotel (Hammersmith)
50-51 Shepherd's Bush Green, Hammersmith, London W12 8PS
OYO Abbey Hotel (Shepherd's Bush)
23 Wood Ln, Shepherd's Bush, London W12 7DP
OYO Anchor Hotel (Golders Green)
10 W Heath Dr, Golders Green, London NW11 7QH
OYO London Guest House (Acton)
167 Horn Ln, Acton, London W3 6PP
OYO Epsilon Hotel (Stratford)
27A, Romford Rd, London, E15 4LL
OYO TamTam Acton Hotel (Acton)
311 Uxbridge Road, Acton, W3 9QU
OYO London Finchley (Finchley)
3 Leisure Way, Finchley, London N12 0QZ
OYO The Arch Wembley
324, Harrow Rd, Wembley, HA9 6LL
OYO Ridgeway Hotel (Chingford)
115-117 The Ridgeway, London, E4 6QU
OYO Mehfil Hotel (Southall)
45, The Green, Southall, UB2 4AR
OYO Flexistay Aparthotel Sutton
23, Camborne Rd, Sutton, SM2 6RJ
OYO Vii Hotel (Hounslow) & Indian Restaurant
4.9 miles away from West Middlesex University Hospital: A&E, 760-762 Bath Rd, Hounslow, TW5 9TY
OYO Kings Hotel (Kings Cross)
0.8 miles away from St Pancras Hospital, 36-37 Argyle Square, Kings Cross, London, WC1H 8AL
OYO Mystay Inn (Earl's Court)
19 Warwick Rd, Earl's Court, London, SW5 9UL
OYO The King William Hotel (Greenwich)
155-157, Trafalgar road, London, SE10 9TX
OYO Arinza Hotel (Ilford)
4.5 miles away from Newham University Hospital, 50 Mansfield Rd, Ilford, IG1 3BD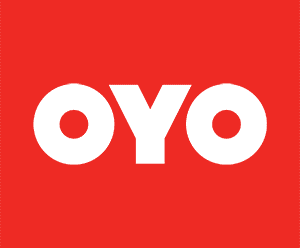 Other Popular UK Destinations
The hotel properties are located in the centre of major UK cities, airport locations and most of Britain's larger towns, as well as in the popular seaside locations. Many of the hotels, guesthouses and serviced apartments are located close to leading private hospitals and large NHS hospital establishments across the UK.
ABERDEEN
OYO Lost Guest House Aberdeen
1.7 miles away from Aberdeen Royal, 46 Bon-Accord St, Aberdeen, AB116EL
BATH
OYO Bailbrook Lodge
35 - 37 London Road West, Bath, BA1 7HZ
BELFAST
OYO The Old Bank
2.2 miles away from Belfast City Hospital, 171-177 Crumlin Rd, BT14 7AA
OYO Avenue House
23 Eglantine Avenue, Belfast, BT9 6DW
OYO Parador Lodge
471-473, Ormeau Rd, Belfast, BT7 3GR
BIRMINGHAM
OYO Chase Suites
1, Bridge St, Cannock, WS11 0
BRIGHTON
OYO Fab Guest House
1.9 miles away from Brighton And Sussex University Hospitals Nhs Trust, 9 Charlotte St, Brighton BN2 1AG
BOURNEMOUTH
OYO Bourne Park Hotel
2.5 miles away from Kings Park Hospital, Bourne Park, Exeter Park Road, BH2 5BD
OYO LBH 132 (Hankinson Road)
132 Hankinson Rd, Bournemouth, BH9 1DH
OYO LBH 22
22 Recreation Road, Parkstone, Poole, BH12 2EB
OYO LBH Avon Court
Avon Court, Gravel Lane, Ringwood, BH24 1LL
BRISTOL
OYO The Regency
42-44, St Paul's Rd, Bristol, BS8 1LR
OYO Winford Manor
Old Hill, Winford, Bristol BS40 8DW
CAMBRIDGE
OYO Slap Up Lodge
6.6 miles away from Addenbrooke's Hospital, Taste of Goa, Ely Road, Cambridge CB25 9NN
CARDIFF
OYO Sandringham Hotel
21, St Mary St, Cardiff, CF10 1PL
OYO Maggie Jones Guest House
150, Cathedral Road, Cardiff, CF11 9JB
OYO CF eleven
149 - 151, Cathedral Road, Cardiff, CF11 9PJ
CHICHESTER
OYO George & Dragon Inn
George & Dragon Inn, 51 North Street, Chichester, West Sussex, PO19 1NQ
CLACTON
OYO Pier Hotel Clacton-on-Sea
He Pier Bar, 1 Orwell Road, Tendring, Essex, CO15 1PR
COVENTRY
OYO Beechwood Hotel
5.2 miles away from University Hospital Coventry & Warwickshire, Sandpits Lane, Coventry, CV6 2FR
OYO The Dakota Baginton
5.8 miles away from University Hospital Coventry & Warwickshire, The Dakota House, Coventry Rd, Baginton, Coventry CV8 3AP
EASTBOURNE
OYO Marine Parade Hotel
13-14, Marine Parade, Eastbourne, BN21 3DX
OYO The Strand Hotel
2.3 miles away from Eastbourne District General Hospital, 35-42 Royal Parade, BN22 7AN
EDINBURGH
OYO Arden Guest House
0.7 miles away from Old Dalkeith Road Hospital, 126 Old Dalkeith Road, Edinburgh, EH16 4SD
FALKIRK
OYO Metro Inns Falkirk
Polmont, Grangemouth, Falkirk, FK2 0KS
FALMOUTH
OYO Anacapri
Gyllyngvase Road TR11 4DJ
FARNBOROUGH
OYO Airport Lodge
110, Farnborough Rd, Farnborough, GU14 6TN
GATESHEAD
OYO The Royal Hotel
3.6 miles away from Queen Elizabeth Hospital (Gateshead), 1 Railway St, Gateshead NE11 9EB
GLASGOW
OYO The Ivory Hotel
2-4, Camphill Ave, Glasgow, G41 3AY
GREAT YARMOUTH
OYO Fjaerland Hotel
24-25, Trafalgar Road, Great Yarmouth, NR30 2LD
OYO Villa Rose
30-31, Prince's Rd, Norfolk, NR30 2DG
OYO Swanvale Lodge Hotel
1, Standard Road, Great Yarmouth, Great Yarmouth
HARTLEPOOL
OYO The Douglas Hotel
2, Grange Rd, Hartlepool, TS26 8JA
HASTINGS
OYO Eagle House Hotel
12, Pevensey Rd, Saint Leonards-on-sea, TN38 0JZ
HYTHE
OYO Stade Court Hotel
Stade Street, West Parade, CT21 6DT (4.2 Miles away from Royal Victoria Hospital)
ISLE OF WIGHT
OYO Shanklin Beach Hotel
Shanklin Beach 35 Esplanade, Shanklin PO37 6BJ (24.1 miles from Queen Alexandra Hospital (ferry required) and 10 miles away from St Mary's Hospital)
OYO Marina
17, Culver Parade, Sandown, PO36 8AT
LEICESTER
OYO Sunrise Hotel
A46, Thrussington, Leicester, LE7 4TF
LIVERPOOL
OYO Lost Guest House Aberdeen
1.7 miles away from Aberdeen Royal, 46 Bon-Accord St, Aberdeen, AB116EL
OYO Sidney Place
2 Sidney Place, Liverpool, L7 3QR
LLANELLI
OYO Hotel Miramar
2.8 miles from Prince Philip Hospital, Miramar, 158 Station Rd, Llanelli SA15 1YU
LOCKERBIE
OYO Dryfesdale Hotel
14.5 miles away from Nithbank Hosptial, Dryfesable, Lockerbie, DG11 2SF
LUTON
OYO London Luton
3.2 miles away from Luton and Dunstable Hospital, 1 Mill St, Luton, LU1 2NA
OYO Luton Hotel
246 Dunstable Rd, Luton, LU4 8JL, London
MANCHESTER
OYO Albert View
234, Great Clowes Street, Manchester, M7 2DY
OYO Oakcroft Guest House Manchester Airport
Hasty Ln, Hale Barns, Altrincham WA15 8UU (2.4 miles away from Wythenshawe Hospital)
MIDDLESBROUGH
OYO The Longlands Hotel
Marton Rd, Middlesbrough
NEWCASTLE
OYO Dene Hotel
Dene Hotel, Grosvenor Rd, Newcastle upon Tyne NE2 2RP
OYO Summerhill House Hotel
214-216,Westmorland Raod,Newcastle upon Tyne,NE4 6QZ
OYO The Rowers Hotel
St. Omers Rd, Gateshead NE11 9EJ (1.4 miles away from Dunston Hill Hospital)
OYO Knowesgate Hotel
1, Knowesgate, Newcastle, NE19 2SH
NEWQUAY
OYO Minerva Guesthouse
2-3, The Crescent, Newquay, TR7 1DT
OYO Godolphin Arms Hotel
Henver Rd, Newquay TR7 3BL
NORWICH
OYO Elm Farm Country House
55 Norwich Rd, Horsham St Faith NR10 3HH (7.7 miles away from Norfolk & Norwich University Hospital)
OXFORD
OYO Lonsdale Guest House
312, Banbury Road, Oxford, OX2 7ED
OYO Lina Guest House
308, Banbury Rd, Oxford, OX2 7ED
PEMBROKE
OYO Lamphey Hall Hotel
Lamphey Hall Hotel, Upper Lamphey Road, SA71 5NR
PETERBOROUGH
OYO Queensgate Hotel
5-7, Fletton Avenue, Peterborough, PE2 8AX
PETERHEAD
OYO Lost Guest House Peterhead
29 Merchant St, Peterhead, AB42 1DU (0.7 miles away from Peterhead Community Hospital)
SCUNTHORPE
OYO Hotel Clamart
1 miles away from Hospital Main Entrance, 7 Shelford St, DN15 6NU
SKEGNESS
OYO Grosvenor House Hotel
North Parade, Skegness (0.8 miles away from Skegness and District General Hospital, Skegness and District General Hospital, PE25 2TE)
SLOUGH
OYO Baylis House Hotel
1.7 mile away from Upton Hospital, Baylis House, Stoke Poges Lane, SL1 3PB
SOUTHAMPTON
OYO Room And Roof Serviced Apartments
216a Bassett Green Road, Southampton, SO16 3NF
SOUTHPORT
OYO Tequila and Dunlin Rooms
41 Bath St, Southport PR9 0DP (2.1 miles away from Southport & Ormskirk Hospital NHS Trust)
ST HELENS
OYO Lakeside Haydock Hotel, St Helens
Garswood Old Road, E Lancashire Rd, WA11 7LX (2.9 miles away from St Helens Hospital)
STIRLING
OYO Lost Guest House Stirling
The Lost Guest House 4 Melville Terrace Stirling, FK8 2ND (10 miles away from Stirling Community Hospital)
STOKE ON TRENT
OYO George Hotel
The George, Swan Square, Stoke-on-Trent ST6 2AE
SUNDERLAND
OYO The Lemonfield Hotel
The Lemonfield Hotel, Sea Lane, Sunderland SR6 8EE
TAMWORTH
OYO Tamworth Arms
71-73 , Lichfield St, Tamworth
TELFORD
OYO Lord Nelson
11-13 Park St, Wellington, Telford TF1 3AE
TENBY
OYO The Albany Hotel
22-23, The Norton, Tenby, SA70 8AB
OYO Timothy's
The Old Covent, South Parade, Tenby, Pembrokeshire, SA70 7DL
THIRSK
OYO White Horse Lodge Hotel
Sutton Rd, Thirsk YO7 2ER (10.6 miles away from South Tees Hospital NHS trust)
TORQUAY
OYO Orestone Manor
Rock House Ln, Maidencombe, Torquay TQ1 4SX
UXBRIDGE
OYO Brunel Hotel
70 The Greenway, Uxbridge UB8 2PL (0.9 miles away from St Mary's)
OYO Honeycroft Lodge
21 Cleveland Rd, Uxbridge, Greater London UB8 2DR
WATFORD
OYO Le Grove Apartments
Clarendon Road, Watford WD17 1DS
WEMBLEY
OYO The Green Man Pub And Hotel
Dagmar Ave, Wembley HA9 8DF (2 miles away from Northwick Park Hospital)
WESTON SUPER MARE
OYO Harmony Apartments
4 Park Place, Weston-super-mare, BS23 2BA
WHITBY
OYO Cliffemount Hotel
Bank Top Ln, Runswick Bay, Saltburn-by-the-Sea TS13 5JF
WINDSOR
OYO Vale Lodge
52, Vale Rd, Windsor, SL4 5LA
Special Offers & Discount Promotions
Recent ongoing coupon code promotions have featured 10%, 13%, 15%, 20%, 25%, 30%, 33% right up to 35% discount. The best price reductions occur during the Black Friday weekend and Cyber Monday booking period, when you can pick up savings of 40%, 45% and even up to 50% discount.
By the way, we also feature the latest promo code coupon for OYO Rooms in the USA. Getting back to the UK, you can learn more about the latest UK offers today at OYOrooms.com
.