Are you searching for a promo code discount for OYO Hotels in the United States of America? We have a new offer code which is valid right through to the end of the year and you can save up to 33% on your hotel room booking at oyorooms.com and oyohotels.com in 2022.
View Promo Codes & Open Site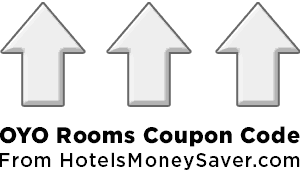 If you're searching for the best OYO UK Hotels Coupon Code, don't worry because we also have that covered here at HotelsMoneySaver.com.
Notes regarding the offer above:
• Discount offer provided is 33% OFF.
• No minimum booking amount.
• Valid on bookings up to December 31st, 2022.
• Valid on select properties only.
How to Enter a Coupon Code at OYO Hotels
To start, please visit the official website as normal: oyorooms.com and that will take you through to oyohotels.com when you make your booking.


Now enter the hotel of your choice, or enter the name of a destination or city.


Enter your check-in dates and check-out dates and then click the 'Search' button.


This will reveal the hotel properties in the search results.


Now click the 'View Details' button next to your preferred hotel property.


This will take you through to the description detail page, with photos, location map and room options.


On the right side of the screen, the room rate is displayed and very often you will see a coupon code has already been applied.


If you click the small pencil icon, you can enter the best discount code, as shown above.


After you add the coupon code (above) please click the green 'APPLY' button to see the room rates reduced by 33% OFF, up to 55% discount.


Finally please click 'Continue to Book' to take your discounted room purchase into the secure checkout area.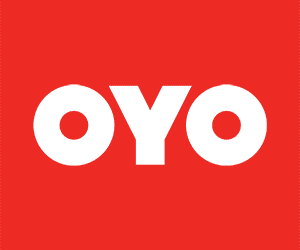 OYO Hotels USA
Let's explore some of the most popular hotel properties in the United States:
New York
The Bowery House by OYO
220 Bowery, New York, NY, 10012
OYO Times Square
157 W 47th St, New York, NY 10036
Atlanta
OYO Hotel Rome GA Historic District
712 Ave A NE, Rome, GA 30165
OYO Hotel Adairsville Hwy 140
500 Georgia North Circle, Adairsville, GA 30103
OYO Hotel Calhoun GA I-75 & US-41 Hwy
1437 US-41 N, Calhoun, GA, 30701
OYO Hotel Atlanta Airport Southeast
5116 GA-85, Forest Park, Atlanta, GA 30297
OYO Hotel Stockbridge GA Hwy 138
110 GA-138, Stockbridge, GA, 30281
Augusta
OYO Hotel Augusta Downtown
954, 5th St, Augusta, Georgia 30901
Columbia
Hotel Columbia SC I-20/I-26
1335 Garner Ln, Columbia, SC, 29210
OYO Hotel Darlington Raceway
705 Washington St, Darlington, SC 29532
OYO Hotel Columbia SC Northeast
31 Berkshire Dr., Columbia, SC, 29223
OYO Hotel Columbia SC West
114 McSwain Dr, Columbia, SC, 29169
Dallas Texas
Hotel Weatherford I-20 South
111 Interstate 20 Frontage Rd, Weatherford TX, 76087
OYO Townhouse Dallas Park Central Galleria
Within 100 ft from Starbucks, Lyndon B Johnson Fwy Suite 114, Dallas, TX 75251
Townhouse Dallas Love Field Airport
2383 Stemmons Trail, Dallas TX, 75220
OYO Hotel Dallas Love Field
1550 Empire Central Dr, Dallas, TX 75235
OYO Inn Dallas South
B1, 109 W Overton Rd., Dallas, TX 75224
Houston Texas
Hotel Houston Katy Freeway
14833 Katy Fwy, Houston, TX, 77094
Hotel Conroe I-45 South
1601 Interstate 45 S, Conroe TX, 77301
OYO Hotel Houston Southwest I-69
9638 Plainfield St., Houston, TX 77036
Townhouse Houston North Freeway
10155 North Freeway, Houston TX, 77037
OYO Inn Houston Medical Center
10015 S Main St, Houston, TX, 77025
OYO Hotel Houston Galleria West
9041, Westheimer Rd, Houston, TX 77063
Hotel Channelview I-10
15613 East Fwy, Channelview, TX 77530
OYO Townhouse Houston Brookhollow
12439 Northwest Fwy, Houston, TX 77092
OYO Hotel Shenandoah Woodlands Mall
19565 I-45, Shenandoah, Houston, TX 77385
Hotel Houston I-69 & I-610
8100 Eastex freeway, Houston, TX 77385
OYO Townhouse Houston George Bush Intercontinental
702 N, Sam Houston Pkwy E, Houston, TX 77060
OYO Surestay Supply Hotel
12701 North Freeway, Houston, TX 77060
Jackson
Townhouse Jackson MS North
5723 I-55 N Jackson, MS 39206
OYO Hotel Jackson Fairgrounds I-55
390 Greymont Street, Jackson, MS, 39202
Townhouse Jackson MS Downtown
209 S Gallatin St, Jackson MS 39203
OYO Hotel Jackson South I-55
3880 I-55, Jackson, MS, 39212
OYO Hotel Jackson North I-55
4641 I-55, Jackson, MS, 39206
Kissimee
OYO Hotel Kissimee West
4650 W Irlo Bronson Meml Hwy, Kissimmee, FL 34746
Los Angeles
OYO Hotel Whittier, CA I-605
11435 Whittier Blvd, Whittier, CA, 91767
Phoenix
OYO Hotel Globe / Miami AZ - Highway 60
2370 US-60, Miami, AZ 85539
Hotel Eloy AZ I-10
4015 W Outer Dr, Eloy AZ, 85131
OYO Hotel Mesa AZ Downtown East
1625 E Main St, Mesa, AZ, 85302
San Antonio Texas
Hotel McAllen Airport South
1301 S 9th St, McAllen TX, 78501
OYO Hotel San Antonio Lackland Air Force Base West
100, Valley Hi Dr, San Antonio, TX 78227
OYO Hotel San Antonio near AT&T Center
312 S, WW White Rd., San Antonio, TX 78219
OYO Hotel San Antonio Lackland Air Force Base North
6735 W US Hwy 90, San Antonio, TX 78227
OYO Hotel San Antonio East
5530 Interstate 10 East, San Antonio, TX, 78219
OYO Hotel San Antonio Northwest Medical Center
3782, Northwest Loop 410, San Antonio, TX 78229
OYO Hotel San Antonio Lackland near Seaworld
2434 SW Loop 410, San Antonio, TX 78227
OYO Townhouse Gonzales - The Dilworth
603 N St Joseph St, Gonzales, TX 78629
Little Rock
OYO Townhouse Jacksonville AR
2110 John Harden Dr, Jacksonville, AR, 72076
Hotel Heber Springs Lakeside
2322 AR-25 Bypass Heber Springs, AR 72543
Kernersville
OYO Inn Kernersville
736 E Mountain St, Kernersville, NC 27284
Memphis
Hotel Memphis Oakville
3896 Lamar Ave, Memphis TN, 38118
Wichita Falls
Hotel Wichita Falls I-44
1015 Wolcott Ln, Wichita Falls TX 76306
OYO Hotel Wichita Falls
1601 8th St., Wichita Falls, Texas 76301
Hotel Wichita Falls - Maurine St.
1812 Maurine St, Wichita Falls, TX, 76306
Townhouse Wichita Falls West
4500 Kell W Blvd, Wichita Falls, TX, 76309
Killeen
Hotel Killeen East Central
803 E Central Texas Expy, Killeen TX, 76541
OYO Hotel Killeen
511 E Veterans Memorial Blvd, Killeen, Texas 76541
Deming
OYO Hotel Deming DMN Airport
1721 E, Pine St, Deming, NM, 88030
Tyler
OYO Hotel Tyler Lindale
2828, West Northwest Loop 323, Tyler, Texas 75702
OYO Hotel Nacogdoches South
3215 South St., Nacogdoches TX, 75961
Jennings
OYO Hotel Jennings
2002 Port Dr, Jennings, Louisiana 70546
Texarkana
OYO Hotel Texarkana North Heights AR Hwy I-30
4012 N State Line Ave, Texarkana, AR 71854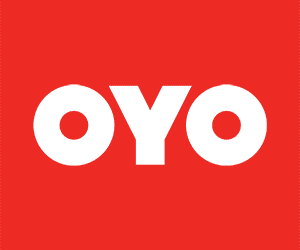 Change Currency UK - View OYO Hotels in GBP British Pounds
UK customers can change their currency and view OYO Hotels UK
hotel room rates in GBP British Pounds when booking hotels worldwide.
Learn More About OYO

OYO is the world's fastest growing company and the world's 5th largest chain of operated hotels, homes, managed living and workspaces. The accommodation portfolio combines fully operated, franchised and leased real estate with over 23,000 hotels in 800+ cities, within 18 countries around the world.
The company mission is to create quality living spaces. OYO started with the belief that everyone deserves a beautifully designed chic and comfortable living space.
In the USA, OYO has over 49 properties with a presence in 15 different states, 107 cities. OYO has plans to grow very rapidly to 5000+ hotels in all 50 states very soon.
The accommodation is competitively priced for consumers in the range of US Dollars $30 to $80. Learn more and visit OYO Hotels today.