If you're searching for promo codes for Marco Polo Hotels in Hong Kong, China and the Philippines, you've come to the right place. We have the latest promo code news and along with information about new discount promotions with savings up to 50% OFF.
Marco Polo Hotels capture the concept to explore, discover and experience a destination creating unique guest experiences in established locations and drawing on the key philosophies of his namesake, Marco Polo: the ancient explorer, global traveller, entrepreneur and connoisseur of culture.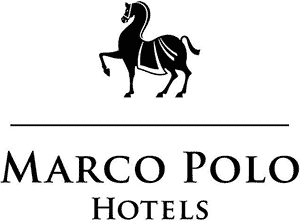 Marco Polo Hotels in their own words:
"Every hotel of the Marco Polo group is an embodiment of Asian warmth and Western comfort, a blend which conjures an unforgettable experience for every guest staying with us.
Marco Polo hotels provide their guests with a unique travel experience which embraces the local charm and the adventure of travel with the deeply instilled elegance and warmth of the in-house culture of Marco Polo hotels."
SAVE 10% to 50% on Bookings at Marco Polo Hotels

Quick and simple, this is the easy way to save money and pay the lowest rates on your next hotel room booking at Marco Polo Hotels. Register now at Marco Polo Discovery by filling out a simple form and then you can enjoy privileged access to DISCOVERY MEMBERS SPECIAL RATES.
Special Seasonal Discounts at MarcoPoloHotels.com

Now let's explore the new discount offers ranging from 20% to 50%. In this section, we promote the latest promotional offers where you can get up to 50% OFF when you reserve your room booking. Previous deals have included seasonal special offers for Summer, Autumn, Winter and Spring along with special room rate promotions and price reductions for early booking deals (pre-book and pay in advance).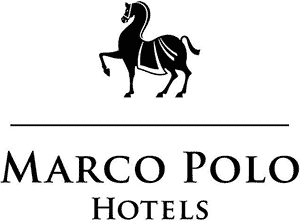 Headline featured offers at various destinations have included the "EARLY BIRD TREAT" where you can enjoy 20% OFF the Best Available Rates, BEST RATE with breakfast included and a special rate for DISCOVERY members who are signed up to the DISCOVERY members loyalty program (see above).
Best Rate Guarantee Special Offer
Remember you simply can't go wrong when you book directly with MarcoPoloHotels.com because if you find a lower rate elsewhere, they will match it and offer you an EXTRA 10% OFF through the special Best Rate Guarantee offer. Book directly with Niccolo and Marco Polo to enjoy the best rates, every time.
Discount Coupon Codes for Marco Polo Hotels

HotelsMoneySaver.com is an approved discount partner and we will be providing the best discount code offers and special promotions during the year. Unfortunately there is no promo code voucher currently available, however we invite you to bookmark our web page and come back and visit us again because we will definitely post the latest voucher offers as soon as they are released to the market.
Important : Please keep in mind Marco Polo Hotels is a premium upscale hotel chain and they are not in the business of splashing around promo codes.
In the meantime, we have created a handy guide to explain how to submit how to submit a voucher code at MarcoPoloHotels.com to make sure you pay the lowest price when you book your next luxury holiday, city break or staycation experience in Asia.

How to Get a Promo Code Discount at MarcoPoloHotels.com

To get started, please visit the MarcoPoloHotels.com official website as normal.


On the website home page, click 'BOOK NOW' on the top right corner and you will find the accommodation search bar.


Now please select a hotel property, choose your check-in dates and check-out dates.


Enter your room occupancy requirements (number of rooms and number of guests: adults/children per room).


At the bottom of the screen, it says 'Do you have a code?' for 'Special Rates'.


Now use the drop-down menu to select 'PROMOTION'.


Please enter (or copy/paste) a valid code where it says [PROMOTION] and then click the [Complete] button.


Finally, please click the [SEARCH] button and you will see the discounted room rates in the hotel search results.
Marco Polo Destinations in Hong Kong, China & Philippines

Marco Polo Hotels are located in Hong Kong (Marco Polo Hongkong, Gateway and Prince), mainland China (Marco Polo Parkside Beijing, Marco Polo Wuhan, Marco Polo Xiamen, Marco Polo Jinjiang, Marco Polo Lingnan Tiandi, Foshan and Marco Polo Changzhou) and the Philippines (Marco Polo Plaza Cebu, Marco Polo Davao and the Marco Polo Ortigas Manila).
There are twelve destinations to choose from, with six hotel properties in China, three hotels in Hong Kong and three hotel properties in the Philippines:

HONG KONG, SAR, CHINA
Gateway Hotel, Hong Kong
Marco Polo Hongkong Hotel
Prince Hotel, Hong Kong
CHINA
Marco Polo Changzhou
Marco Polo Jinjiang
Marco Polo Lingnan Tiandi, Foshan
Marco Polo Parkside, Beijing
Marco Polo Wuhan
Marco Polo Xiamen
PHILIPPINES
Marco Polo Davao
Marco Polo Ortigas, Manila
Marco Polo Plaza, Cebu
High Class Luxury Niccolo Hotels in Hong Kong & China

Marco Polo Hotels is the sister brand of Niccolo Hotels and you can book rooms and suites at Niccolo Hotels through MarcoPoloHotels.com.
Marco Polo Hotels is a hotel management company based in Hong Kong that operates hotels in Hong Kong, Mainland China and the Philippines. It is a wholly owned subsidiary of Wharf (Holdings) Limited.
Are you searching for a Niccolo Hotels promo code? Niccolo Hotels is a collection of contemporary urban chic hotels in China and Hong Kong. Inspired by luxury fashion, Niccolo Hotels are located at the most desirable, highly prized addresses. Founded in 2015, Niccolo Hotels is the sister brand of Marco Polo hotels.
Underpinning everything they do at Niccolo is the desire to make life effortlessly luxurious. Now is the time to treat yourself to a stylish guestroom or executive suite at Niccolo, a collection of luxury hotel success stories in Changsha, Chengdu, Chongqing, Suzhou in China, along with the brand's flagship property in Hong Kong, The Murray, a Niccolo Hotel.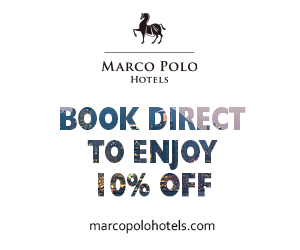 HONG KONG
No. 13 Canton Road, Harbour City, Tsim Sha Tsui,
Kowloon, Hong Kong
The Gateway Hotel features a modern design throughout its 400 guest rooms and suites and was recently awarded the Global Excellence for Best Hotel accolade by the International Interior Design Association.
Gateway Hotel is located at the junction of Canton Road and Haiphong Road in Kowloon and is a short walk from the bus terminal, Star Ferry and MTR subway station. From the airport, it takes approximately 35 minutes by car, or 55 minutes by MTR train.
No. 3 Canton Road, Harbour City, Tsim Sha Tsui,
Kowloon, Hong Kong SAR, China
Overlooking the spectacular Victoria Harbour, Marco Polo Hongkong Hotel is located on Canton Road in Tsim Sha Tsui at the heart of the city's busiest commercial, shopping and business hub.
With easy access to the Star Ferry and Ocean Terminal at your doorstep, shopping is right next door with the hotel forming part of Harbour City – the largest shopping complex in HK. Guests enjoy easy access to the area's major tourist attractions such as Kowloon Park, Hong Kong Museum of Art, Hong Kong Space Museum and Hong Kong Cultural Centre.
No. 23 Canton Road,
Harbour City, Tsim Sha Tsui,
Kowloon, Hong Kong SAR, China
Located on Canton Road in Tsim Sha Tsui, Marco Polo's Prince Hotel is adjacent to the China Ferry Terminal on Kowloon's dazzling waterfront and forms part of Harbour City – the largest shopping and commercial complex in town.
The hotel is located close to shopping and tourist attractions, including Hong Kong Museum of Art, Kowloon Park, Hong Kong Cultural Centre and the Space Museum, which are all just a short walk away.
CHINA

88 Hehai East Road, Xinbei District,
Changzhou 213022, China
Located in the ancient Dragon City of Changzhou, Marco Polo Changzhou is well-served by high-speed railway and highway network. Situated in Changzhou's Xinbei District adjacent to the China Dinosaur Park, renowned as an urban oasis set in landscaped gardens along the Grand Canal and Zaojiang River.
The hotel offers 271 rooms and suites with stylish modern Asian touches with The Continental Club offering personalised services, exclusivity and comfort, the hallmarks of Marco Polo hospitality.
Sunshine East Street, Qing Yang Town,
Jinjiang 362200, Fujian, China
Marco Polo Jinjiang is located in the heart of Jinjiang City, southeast of Fujian Province. This is the city's first international hotel built to 5-star specifications. It's location is only 5 minutes to the Jin Jiang airport, 30 minutes' drive from Jinjiang Railway Station and 1 hour's drive from Xiamen.
The luxurious Marco Polo Jinjiang features 277 rooms and 24 suites, all designed and furnished to the highest standard, offering simple charm and local elegance.
No. 97 Renmin Road, Chancheng District,
Foshan 528000, Guangdong, China
Designed with a modern oriental touch, Marco Polo Lingnan Tiandi Foshan is ideally located in the central Chancheng District at the junction of Zumiao and Renmin Roads. The hotel is adjacent to the Ancestral Temple and the beautiful Foshan Lingnan Tiandi. As regards location, it is only 5 minutes' short walk to the Zumiao subway station and 55 minutes' drive to the Guangzhou Baiyun International Airport.
The hotel offers 390 rooms and suites, including three stylish luxury villas with private gardens and a variety of 1-2 bedroom serviced apartments. All rooms have private balconies, either overseeing Foshan Lingnan Tiandi or the city centre.
78 Anli Road, Chaoyang District,
Beijing 100101, China
Centrally located in the prime business district of Yayuncun, the 315 room Marco Polo Parkside Beijing is just 2 km away from the some of the city's most vibrant and recognizable landmarks, such as the China International Convention Centre, Beijing International Convention Centre, the 4,000 acres Olympic Park, the "Bird's Nest" Stadium, the "Water Cube" Aquatics Centre and the China National Science Centre.
Accessible by a short 25-minutes' drive from the Beijing International Airport and only a five-minutes' walk to the Line 5 subway station, Marco Polo Parkside Beijing is situated in between two major food streets-Yayuncun Food Street and Jinquan Food Plaza, catering to every taste and palate with over 100 restaurants for you to choose from. The hotel is also easily accessible to key commercial and IT zones such as Zhongguancun and Wangjing IT zone.
159 Yanjiang Avenue, JiangAn,
Wuhan 430017, China
Wuhan is the capital of Hubei province and one of China's most progressive cities. Built as a celebration of the city's coming of age, the five-star Marco Polo Wuhan is located on the riverfront overlooking the magnificent Yangtze River.
Designed for leisure and business travellers, the hotel's 356 rooms and suites feature deluxe amenities against the backdrop of spectacular city or river views.
8 Jianye Road, Hubin Bei, Xiamen 361012,
Fujian, China
Xiamen which literally means 'Gate of China' is a flourishing trade port and a leading special economic zone located in the Fujian province of South-East China.
Marco Polo Xiamen uniquely blends the grace of ancient and modern China. It is the best address for a business traveller - a home away from home with legendary hospitality and personalised service.
The hotel offers 300 well-appointed rooms and suites, a spectacular Marco Polo ballroom and 9 meeting rooms and can cater to events of any size. The hotel itself is located near the famous Coffee Street and Bar Street. Marco Polo Xiamen is close to the Xiamen International Airport (20 minutes' drive) and the city business district.
PHILIPPINES
P.O. Box 81540 CM Recto Street,
Davao City 8000, Philippines
Situated in the heart of Davao's shopping and business district, this elegant hotel offers 245 guest rooms and suites. Marco Polo Davao serves as an ideal venue for business meetings and functions, with its six function rooms and two ballrooms.
Marco Polo Davao is very close to the airport at a distance of just 12 km and is a 20-minute drive by car or using the hotel's shuttle bus.
Meralco Avenue and Sapphire Street,
Ortigas Centre, Pasig City, 1600, the Philippines
Marco Polo Ortigas Manila has been recognised once again in the global hospitality arena as it has received the Forbes Travel Guide Five-Star Award for the fifth consecutive year.
Situated in the vibrant commercial business district, this was the first purpose-built 5-star Marco Polo Hotel in the Philippines offering 316 spacious and well-designed guest rooms and suites, including two Continental Club floors.
Marco Polo Ortigas Manila is centrally located in Ortigas Commercial Business District between Quezon City, Mandaluyong and Pasig City. The hotel is conveniently located for industry giants such as Asian Development Bank, Meralco, San Miguel Corporation, major Business Process Outsource (BPO) establishments and pharmaceutical companies.
Just a short walk from the hotel you will find shopping and entertainment areas such as SM Megamall, The Podium, Shangri-La Plaza Mall, and Robinson's Galleria. Close to the hotel are places of interest such as Greenhills Centre, Tiendesitas and Eastwood City. Just 5 to 7 km away are the CBD areas of Makati, Bonifacio Global City and Eastwood City and the International Airport is only 15 km away from the hotel.
Cebu Veterans Drive, Nivel Hills
Apas, Cebu City, 6000, Philippines
Located at the prestigious Nivel Hills area, the property provides a panoramic view of Cebu City and Mactan Island. All 329 spacious and comfortable guest rooms and suites have access to premium amenities. Guests seeking exclusivity will enjoy the Continental Club rooms and suites which come with privileged access to the Continental Club Lounge that provides a club concierge, complimentary all-day refreshments and happy hour cocktails and wine.
Marco Polo Plaza in Cebu is home to some of the finest award-winning restaurants. The signature buffet restaurant Cafe Marco was awarded "Best Premium Buffet" by SunStar Best of Cebu, a news and media company. The same media company also awarded Marco Polo Plaza the "Best Ensaimada", "Best Cheesecake" (Mango Cheesecake) and "Best Choco Chip Cookies" (Malicious Cookies). The rooftop restaurant Blu Bar and Grill is considered to be one of the Philippines' Best Restaurants and has received awards from the prestigious Philippine Tatler Magazine.
5 Star Marco Polo Hotel Reviews
For each hotel property listed above in Hong Kong, China and the Philippines, you can view the feedback reviews from hundreds of guest customers directly within the MarcoPoloHotels.com website. In reviewing the website, please note the review service is provided by ReviewPro and you can get access to a 5 star rating system. Each hotel is rated up to 5 stars and the total guest reviews are summarised with a score out of ten. You can also read the individual customer feedback comments from real hotel guests.
Advantages of Direct Room Bookings at MarcoPoloHotels.com
Best Rate Guarantee
As part of the Best Rate Guarantee, they promise you will enjoy the best rate every time when you book directly.
Instant Confirmation
Receive your booking confirmation direct in your mail box for ease of travel management.
Online Web Profile
Create your own online profile to management your bookings, just like with your flights.
Book Direct Privileges
Browse the hotel book direct offers and enjoy extra privileges every time.
Next Steps
Every Marco Polo hotel embodies the new-age traveller, whether on business or leisure, with its elegant design, impeccable service and modern comforts.
Please remember to visit our web page again when we post the latest voucher promo codes for the year ahead and in the meantime, we invite you to take advantage of the 10% to 50% discount savings posted on this page. This is your opportunity save money and have an unforgettable luxurious hotel stay experience when you book through the MarcoPoloHotels.com offers page or register at Marco Polo Discovery for the exclusive member-only hotel rates at the official website.