JS Hotels manages a collection of hotel properties at the most attractive beach destinations in Mallorca (Majorca), including Puerto Alcudia, Playa de Muro, Can Picafort, Porto Colom and Can Pastilla. JS Hotels offers a range of holiday experiences including adults only hotels and all-inclusive resorts.
If you're searching for a promo code discount for JS Hotels, we have news for you because we have recently featured our best ever discount code offer with room rate reductions up to 50% OFF. Today we take you to our new promotional offer: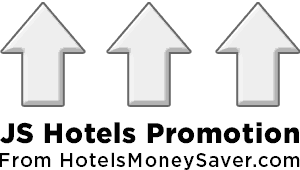 Notes regarding the benefits of joining JS Club Friends (see above):
Receive 10% DISCOUNT that can be combined with other valid offers and promotions.
Receive a welcome gift.
Late check-out until 14:00 (subject to availability).
Advance notification of seasonal campaigns and special promotions.
When you book directly at you book directly at JSHotels.com, you can enjoy the following advantages and benefits:
Get the best price guaranteed.
Receive a welcome cocktail.
Book without down payments.
Flexible cancellation options are available.
Exclusive rooms and suites at JSHotels.com (certain room types are only available on the official website).
Special Seasonal Discount Promotions at JSHotels.com
Now let's explore the worldwide discount offers ranging from 10% to 40%. In this section, we promote the latest promotional offers where you can get up to 40% OFF when you reserve your room booking. Previous deals have included seasonal special offers for Summer, Autumn, Winter and Spring along with special room rate promotions and price reductions for early booking deals (pre-book and pay in advance).
Featured offers have included early booking discounts of 25% and a long stay discount when you book for 6 nights or longer. We have also featured a 10% promo code deal which can be combined with other offers to provide discounts up to 40% in total. Look out for the Black Friday and Cyber Monday week promotions and SAVE up to 50% with our promo code.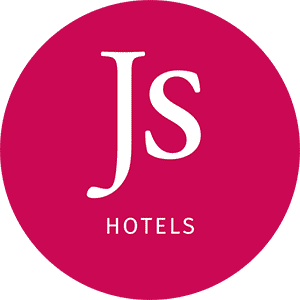 How to Enter a Coupon Code Voucher at JSHotels.com
To start, please visit the official website as normal: JSHotels.com.


In the centre of the home page, you will find the accommodation search bar.


Select your preferred property and then enter your check-in date and check-out date.


Now please choose the room occupancy for your booking (the number of rooms and the number of adults and children per room).


Please enter a valid coupon code (or copy and paste) where it says [Promo] and then click the 'BOOK' button.


Now you will see the discounted room rates in the search results.


Simply 'Choose' your preferred room to take your discounted room purchase into the secure payment area.


Español: [Promo] = Código Promocional / Código de Descuento >> [RESERVAR] : < 40% Descuento.


Deutsch: [Promo] = Aktionscode / Gutscheincode >> [BUCHEN] : < 40% Rabatt.
Hotel Portfolio
Hotels in Playa de Muro
JS Alcudi Mar Hotel, Playa de Muro, Mallorca (Majorca)
Located in Playa de Muro, JS Alcudi Mar is situated in the heart of the natural park of S'Albufera, just 150 metres from the stunning beach Playa de Muro. It is an ideal place for a relaxing holiday for families who are looking for safe and pleasant holiday environment.
Hotels in Puerto de Alcudia
JS Sol de Alcudia Hotel, Puerto de Alcudia, Mallorca (Majorca)
With beautiful views over the menor lake and mountains, situated near to the beach of Alcudia and bustling shopping centre and night life, JS Sol de Alcudia offers the most complete facilities and a friendly atmosphere. Surrounded by attractive vegetation and transparent waters, you will be able to enjoy endless hours of sunshine and warm delightful evenings.
Hotels in Porto Colom
JS Cape Colom Hotel, Porto Colom, Mallorca (Majorca)
Situated on top of some striking cliffs offering a scene of unbeatable beauty, JS Cape Colom provides outstanding views over the Mediterranean sea.
JS Portocolom Suites, Porto Colom, Mallorca (Majorca)
A newly renovated property, JS Portocolom Suites offers an ideal holiday setting for couples or families. Located at Portocolom in Mallorca, JS Portocolom Suites is situated just metres from the shore and has gorgeous views of the port.
Hostal San Francisco, Porto Colom, Mallorca (Majorca)
Porto Colom is one of the top destinations for visitors to Majorca with its stunning coves and beautiful scenery. San Francisco Hostel in Porto Colom provides everything you need for a relaxing holiday with its swimming pool and sundeck along with easy access to the coastline.
Hotels in Ca'n Picafort
JS Sol Ca'n Picafort Hotel, Ca'n Picafort, Mallorca (Majorca)
Situated right in the middle of the shopping centre and only 25 metres from the beach, JS Sol de Can Picafort is an adults only (+16) property with a bar, restaurant, wellness spa and swimming pool.
JS Ca'n Picafort Hotel, Ca'n Picafort, Mallorca (Majorca)
Situated in front of the marvellous beach of Ca'n Picafort and a few metres from the shopping centre and the nightlife, JS Ca'n Picafort is where you will find this bright and elegant hotel. With its stunning scenery, you will be able to enjoy the breath-taking views over the Bay of Alcudia.
JS Horitzo Hotel, Ca'n Picafort, Mallorca (Majorca)
With its unbeatable location right in front of the beach of Ca'n Picafort, JS Horitzo has a spacious terrace with sea view over the marine walk, yet it is located right in the middle of the shopping centre and nightlife.
JS Miramar Hotel, Ca'n Picafort, Mallorca (Majorca)
Hotel JS Miramar is situated in front of Ca'n Picafort beach and just a few metres from the small marina and fishing port. Without leaving your room, you can enjoy the privileged views over the bay and port anytime of the day.
JS Yate Hotel, Ca'n Picafort, Mallorca (Majorca)
Modern, spacious and newly renovated are a few words to describe the JS Yate 4-Star Hotel, located in Mallorca right in the centre of Can Picafort. Thanks to its exceptional location, you can enjoy a wonderful fine sand beach and crystal clear waters just 100 metres from the hotel.
Hotels in Playa de Palma
JS Palma Stay Hotel, Playa de Palma, Mallorca (Majorca)
Located just a couple of minutes from Palma de Majorca's airport, amidst the popular beaches of Playa de Palma and Can Pastilla, the JS Palma Stay hotel offers a convenient location for those visitors who wish to combine a beach holiday with shopping sprees in Palma's business district.
Hotels in El Arenal
Paradise Beach Music Hotel, El Arenal, Mallorca (Majorca)
Imagine a magnificent beach setting with the most comfortable accommodation and endless fun. These are the ingredients that come together at the Paradise Beach Music Hotel, an ideal place for travellers looking to enjoy a holiday in Mallorca. This is a hotel for adults only, reserved for guests aged 16 and over.
Next Steps
This hotel group offers a range of different types of accommodation for all type of guests, from family hotels on some of Mallorca's finest beachfront destinations, to adults only resorts in the capital. Travellers can choose the right resort to suit their holiday preferences and visit a property with a relaxing spa, sports activities, or family fun.
Save money on your next holiday adventure and please remember to come back and visit this page again when we post the latest promo code deals for JSHotels.com.