You can book between 1 and 4 rooms in a single transaction at Garden Hotels and we aim to provide the best room rates for groups, multiple rooms and events. This hotel chain has 12 hotels and aparthotels in Spain, located on the islands of Majorca, Minorca and Ibiza.
Ideal for weddings and small group events, use a promo code or a discount promotion (see below) to make sure you get the best online deal for your group holiday. In a single online transaction, you can book the following accommodation:
Rooms: between 1 to 4 rooms.
Adults: between 1 to 4 adults per room.
Children: between 0 to 4 children.
Duration: flexible long stay.
If you prefer, you can reserve your booking by making lower value multiple transactions and you can also share this offer with other people travelling within your group. We have a new promotion code for Garden Hotels and we will introduce the latest special offers and this means you could save up to 15% on your next holiday in Spain in 2020.
Let's start by revealing the new code promo...
Latest Discount Code Special Deal Get 10% OFF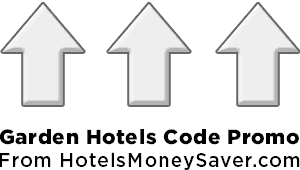 How to Submit a Discount Code at GardenHotels.com
As a start point, please visit the official website as normal: GardenHotels.com.


In the middle of the screen, you will find the accommodation search bar feature.


Now select the property or island (in Majorca, Minorca or Ibiza), choose your check-in and check-out dates, and then enter the room occupancy details (number of rooms, adults and children).


Where it says 'YOUR PROMO CODE', please type a valid code (or copy/paste the code) and then click 'BOOK'.


Now you will see the reduced room rates in the search results, including the original listed prices (full price) and the reduced prices.


Español: Código Promocional = Código de Descuento >> 'SU PROMO CODE' >> 'RESERVAR'.


Deutsch: Gutscheincode = Aktionscode >> 'IHR GUTSCHEINCODE' >> 'BUCHEN'.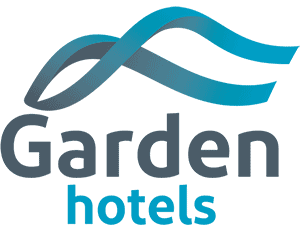 2020 Offer Save up to 15% on your 2020 Hotel Booking

If you're searching for promo codes and discount offers for 2020, you've come to the right place because you can get up to 15% OFF when you book your next holiday:
If you're planning ahead for your holiday booking in 2020, we are pleased to promote the latest news of 15% discount offers when you pre-book your accommodation. BOOK EARLY: Don't be late, the pre-booking period is a limited time offer for accommodation stays from 1st February 2020 through to the 3rd November 2020 at selected hotels, including Alcudia Garden Aparthotel and Palm Garden Apartments.
VIEW All >>> List All Hotels <<< VIEW All
Garden Hotels is a Spanish hotel chain offering a portfolio of 12 hotels and aparthotels on the Balearic Islands of Ibiza, Minorca and Majorca:
Ibiza:
Tropic Garden Aparthotel
Menorca (Minorca):
Marinda Garden
Huelva
Garden Playanatural
Mallorca (Majorca):
Playa Garden Selection & Spa
Green Garden Aparthotel
Cala Millor Garden Hotel
Garden Holiday Village
Alcudia Garden Aparthotel
Palm Garden Apartments
Beach Garden Apartments
HYB Eurocalas
Sky Bel by Garden Hotels
Adult Only Hotels:
Mallorca - Cala Millor
Mallorca - Platja de Muro
Huelva - El Rompido
Long Duration Booking for Extended Stay Holidays
At first glance it appears you can only book online accommodation for 30 days, however that is not the whole story, so please read on to learn more.
Most hotel booking sites will only allow you to book accommodation for trips lasting between 1 day and 30 days. However, the good news is that Garden Hotels in Spain will allow you and your guests to book a long duration stay. Ideal for business trips or long holidays, subject to room availability when you place your booking, simply select your check-in dates and check-out dates, and choose the exact number of days you require at the hotel of your choice.
Next Steps
Learn more and view the latest discount deals when you visit the official website: GardenHotels.com.