Are you searching for promo codes for Crimson Hotels in the Philippines? We are delighted to promote a new voucher coupon code for Crimson Hotels taking you right through to the end of the year.
Crimson Hotels & Resorts offer their guests luxury modern accommodation and warm Filipino hospitality, providing an unforgettable stay for all traveller types. The Crimson property portfolio includes a hotel at Filinvest City in Manila, a resort and spa at Mactan in Cebu and a resort and spa on Boracay Island.
Pay the lowest room rates with our new coupon voucher code, so let's reveal our new discount code offer: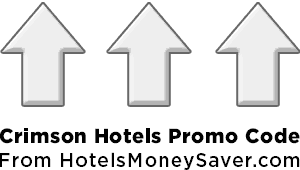 Notes regarding the promotional code offer above:
Enjoy 20% Discount on Food & Beverage at Crimson Hotel Filinvest City, Manila.
Use the promo code above and enjoy exclusive perks when you stay in Manila.
20% Discount on Food & Beverage.
20% Discount on In-room Massage.
20% Discount on Laundry.
Complimentary access to roof top swimming pool and gym.
Complimentary Wi-Fi.
Stay minimum 3 nights and get complimentary Afternoon tea for 2 guests (one time).
Or stay minimum 5 nights and get complimentary buffet dinner for 2 guests (one time).
Offer valid until the end of December.
Crimson Hotels & Resorts in the Philippines
The Crimson Hotel collection is owned by Chroma Hospitality, an accommodation chain that has built 4 different brands to cover all markets, from city hotels to luxurious beach resorts.
Chroma Hospitality also owns the Quest Hotels in the Philippines and Indonesia. This is a collection of hotel resort properties in Cebu, Clark and Tagaytay in the Philippines; and in Bali, Semarang, Borneo / Kalimantan, Surabaya and Cikarang in Indonesia. HotelsMoneySaver.com is delighted to bring you the latest Quest Hotel Promo Code.
SAVE 10% TO 20% AT QUEST HOTELS : Get the best room rates when you book direct and you can view the latest discount offers in the Philippines on QuestHotelAndResorts.com or Indonesia on QuestHotels.com.
Now let's introduce the three key hotel properties by Crimson in Mactan, Boracay and Manila:
Seascapes Resort Town, Mactan Island, Lapu Lapu City, Cebu 6015 Philippines.
Crimson Resort & Spa Mactan is a beach resort and spa located in Mactan, Cebu with 40 luxurious private pool villas featuring individual plunge pools and 250 guest rooms that combine comfort and luxury with contemporary Asian style.
Make no mistake, Crimson Resort offers the best Infinity Pool in Mactan, Cebu.
This is a luxury beach resort on the island of Mactan Cebu and Crimson is just a 20 minute drive away from Mactan International Airport.
Exclusive Perks for Direct Bookings at Crimson Mactan
• 10% Discount on Food & Beverage.
• 20% Discount on regular Spa Services.
• 10% Discount on Laundry.
Brgy. Yapak, Boracay 5608 Philippines.
Crimson Resort & Spa Boracay is situated in an exclusive location known as Station Zero. As one of the newest destinations in Boracay, you can experience the island on a different level of luxury. Enjoy breathtaking views of pristine white sand beach and crystal clear waters with no distractions.
All rooms are designed with a distinct style and equipped with modern facilities.
Exclusive Perks for Direct Bookings at Crimson Boracay
• Complimentary Round trip Airport transfers from Caticlan Airport and back.
• Direct Reservation With Hotel.
• No Booking Fees.
• Exclusive Offers & Benefits.
Alabang, Muntinlupa City 1781, Philippines.
Crimson Hotel Filinvest City, Manila is a five star hotel located in a modern central business district and premier lifestyle destination in southern Manila. It offers contemporary guest rooms and first-rate amenities with delightful dining options. A modern hotel with a cosmopolitan vibe, it provides a charming staycation experience to business travellers, leisure guests and international tourists.
Located just 10km away from the Ninoy Aquino International Airport (NAIA), the hotel is positioned in a very convenient location where it can be easily accessed via the Skyway or South Luzon Expressway (SLEX).
Crimson Hotel Filinvest City, Manila is certified by the Department of Tourism and recognised by World Travel & Tourism Council for being compliant with the health and hygiene standard protocols.
Exclusive Perks for Direct Bookings at Crimson Manila
• 20% Discount on Food & Beverage.
• 20% Discount on In-room massage.
• 20% Discount on Laundry.
How to Add a Promo Code at CrimsonHotel.com
Please follow this simple guide to save money on your next room booking or luxury suite reservation at Crimson Hotels & Resorts:
As a starting point, please visit the official Crimson website as normal CrimsonHotel.com.
On the right side of the screen you will find the hotel booking feature.
Firstly choose a hotel property, either Mactan, Manila or Boracay.
Enter your arrival date.
Enter your departure date.
Choose your room occupancy: number of adults, children and rooms required.
At the bottom of the screen, click [PROMO CODE].
Now [INSERT PROMO CODE] in the space provided (the special code revealed on this web page above).
Please click the button 'OK, done'.
And that's it!
Now click 'Check Availability'.
Your room rate will be reduced in accordance with the authorised discount offer.
This will take you to the room booking system.
The default currency is 'Philippine Peso'.
At the top of the screen, you can change the currency for your country.
Please select your preferred room options and click 'DETAILS & BOOK'.
Click the 'RESERVE' button to continue with your discounted room offer.
Finally add your contact details and click 'CONTINUE' to take your room or suite booking into the secure payment area.
Next Steps to Find the Best Crimson Hotel Offers
SAVE 20% - 50% Discount : It is almost tucked away, but today we can also reveal the best room offers in Mactan, Boracay and Manila for the Spring, Summer, Autumn and Winter seasons. Recent offers have included Mactan: Local Advantage, Summer Daze, Forever Summer, Dream Vacation; Boracay: Forever Summer (stay 2 nights, get 1 night free of charge), Workaction in Paradise, Boracay All The Way (all-inclusive stay), Match Made in Paradise, Wellness Escapes, Local Advantage, Love to Travel (get 50% OFF with Citibank), Special Swab Test Rates, Long Stay Packages; Manila: Wellbeing Quarantine Promo, Local Advantage and Dream Vacation.
Don't delay and find out more today at CrimsonHotel.com.