EXCLUSIVE PROMOTION CODE OFFER : This is your opportunity to pick up a great discount at city centre locations in London, Amsterdam, Dublin or Lisbon. Clink buildings are chosen to add character to every trip, with a focus on simplicity, innovation and good vibes. These stylish social hubs attract world travellers and they are the perfect launch pads from which to explore city life and new travel adventures in Europe.
Clink Hostels is known for offering great value through fantastic prices on accommodation and you can pick up 10% EXTRA DISCOUNT when you use our exclusive promotional code: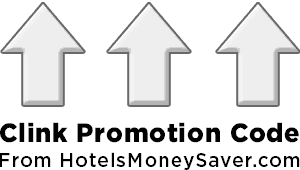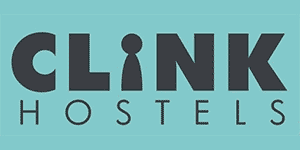 How to Enter a Promo Code at Clink Hostels in Europe
Please follow this simple guide to save money on your next hostel dorm room reservation or private room booking at Clink with our exclusive offer:
Please visit the official website as normal: ClinkHostels.com.


On the right side of the home page, you will find the hostel search feature.


Firstly, please select a city destination : London, Amsterdam, Dublin or Lisbon.


Now enter your arrival date (check-in date).


Next, please enter the duration of your stay and choose from 1 to 14 nights.


To save money, please enter the exclusive code (revealed above) where it says [Promotion Code].


And that's it! Now click the green 'Book With Confidence' button.


Your hostel dorm rates will be reduced by 10% discount.


Please select your preferred room or dorm options and take your discounted booking into the secure payment area to complete your purchase.
Notes regarding the offer above:
• The good news is there is no minimum spend requirement.

• Get 10% OFF the fully flexible rate.

• Available on all bed/room/dorm options.

• Available for Clink Hostels in London/Amsterdam (excl. MAMA hostels).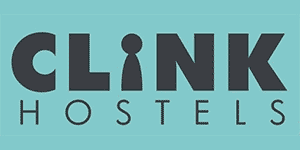 Most Popular City Destinations for Backpackers & Travellers
Positioned in prime and central locations, these budget hostels offer all city explorers a relaxed and unique travel experience. Let's check out the Clink destinations for your next urban adventure:
Clink261 Clink Hostel at King Cross in Central London
Staying at Clink261 feels a bit like coming home - with friendly staff, comfortable sofas and regular movie nights. This hostel has got that laid-back atmosphere that backpackers love. Accommodation includes private rooms and multiple-bed dorm rooms.
Clink78 King Cross Clink Hostel in Central London
Clink78 is a vibrant and energetic hostel set in an old courthouse where punk band The Clash once stood trial. This is the perfect spot to meet like-minded backpackers and share travel stories over a cocktail and a slice of pizza. Sleep in an authentic prison cell or chill out in the original courtrooms of this grand Victorian building for a unique travel experience.
Accommodation includes private jail cell rooms, private rooms, private family en-suite rooms and multi-bed dorms.
ClinkNOORD Amsterdam close to Amsterdam Central Station
Located in Amsterdam Noord, this is one of the city's most creative and culturally vibrant areas. You can reach it aboard the free, five minute ferry from Waterlooplein (and Centraal Station). Accommodation includes private en-suite rooms, private family en-suite rooms and multi-bed dorm rooms.
MAMA Amsterdam Clink Ecomama Hotel in Amsterdam
Ecomama is located in the beating heart of the city, at the end of the Right Lights District, on the corner of the Museum/University neighbourhood a just around the corner from Amsterdam Centraal Station.
Ecomama was founded by young social entrepreneur Anika Jacobs and is now owned by Clink Hostels.
A wide range of accommodation is available and 8 different room types are offered, incuding deluxe en-suite rooms, superior rooms with en-suite facilities, cabin-style rooms (love shacks) and stylish dorm rooms with multiple beds.
Clink Cocomama Amsterdam MAMA Boutique Hostel
Can you believe it, this funky boutique hostel is set in a former brothel right in the heart of Amsterdam? It is situated just around the corner of the famous Albert Cuyp market, Leidseplein, Rembrandtplein and some of the city's major museums.
Cocomama offers a combination of luxury and comfort you'd expect in a hotel along with the atmosphere (and budget) of a hostel. Cocomama is here for those who want to explore the world but don't want to feel lost or on their own. MAMA is for those who want to meet people, make friends (sometimes even for life), get inspired, explore and share their travel adventures and life experiences.
MAMA boutique hostel offers private rooms with en-suite facilities with a range of stylish and unique interiors, along with dorm rooms with up to 6 beds.
Clink Hostel on Abbey Street, Dublin in Ireland
Coming soon, look out for the opening of a brand new Clink Hostel in Dublin, one of our all-time favourite cities. You will find it in the centre of Dublin, close to the popular Temple Bar area and O'Connell Street.
Clink Lisbon Hostel on Rua da Palma, Lisbon in Portugal
Coming soon, get ready for the opening of a brand new hostel in Lisbon, one of Europe's oldest cities. The new Clink Lisbon will be located on Rua da Palma, just minutes away from the Rossio train station with endless restaurants, cafes, and attractions nearby.
Next Steps to Save Money at Clink Hostels
Let's take you to special offers, packages and discounts at the official website when you visit ClinkHostels.com and book your next travel adventure in Europe. Recent offers have included 30% DISCOUNT for stays of 7 nights or longer made 14 days in advance, plus 25% OFF bookings made 30 days in advance.