You can book between 1 and 4 rooms in a single transaction at Vila Galé and we aim to provide the best room rates for groups, multiple rooms and events. The hotel properties are found in multiple locations across Portugal and Brazil in the countryside, main cities and also at the most beautiful beaches.
Ideal for weddings and small group events, use a promo discount to make sure you get the best online deal for your group holiday. In a single online transaction, you can book the following accommodation:
Rooms: between 1 to 4 rooms.
Adults: typically 2 persons per room.
Children: typically 2 persons per room.

Duration: flexible long stay.
If you prefer, you can reserve your booking by making lower value multiple transactions and you can also share this offer with other people travelling within your group.
This next offer is our most popular recurring promotional code and this year our most recent promo code was for 25% discount at various destinations, including Portugal, Africa, Brazil and Spain for long-stay holidays.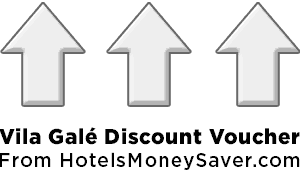 Participating hotel properties for the offer above include: Hotel Vila Galé Porto | Hotel Vila Galé Ópera | Hotel Vila Galé Cascais | Hotel Vila Galé Tavira | Hotel Vila Galé Atlântico | Hotel Vila Galé Náutico | Hotel Vila Galé Marina | Hotel Vila Galé Cerro Alagoa | Hotel Vila Galé Santa Cruz.
OK, let's take a look at the new promotions and you can save up to 15% price reduction when you book online: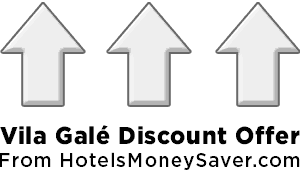 Notes regarding the promotion above:
The Vila Galé loyalty program ensures you get the best discount offers for your stay at all hotels in Portugal and Brazil.


The program has two levels: VILA GALÉ STAR and VILA GALÉ PREMIUM.


FREE to join and here is no annual fee.


You get a direct room rate reduction in accommodation ranging from 10% to 15% DISCOUNT.


Receive 10% to 15% DISCOUNT on restaurant and bar prices.


Receive 10% to 15% DISCOUNT on SPA massages and treatments prices.


Receive 10% to 15% DISCOUNT on laundry rates and secretarial services.


Early Check-in (subject to availability).


Late Check-out (subject to availability).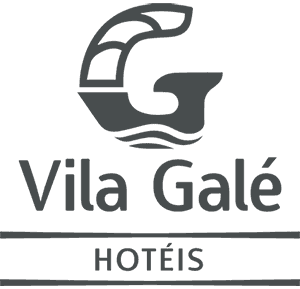 Please see the special terms and conditions with each offer.
Are you searching for a discount voucher code for Vila Galé hotels and resorts? In recent weeks HolidaysMoneySaver.com has already posted a promo code vouchers and now we promote a new 15% discount offer:
How to Enter a Discount Voucher Code at VilaGale.com

To start, please visit the official website as normal: VilaGale.com.


Please note there is no promo code field on the hotel search bar, however you can enter a valid voucher code on the hotel detail page, on the right side of the screen.
Portuguese: Vale de Desconto : Adicionar vale (olhe acima).
Deutsch: Gutschein : Gutschein hinzufügen (schau hinauf).
Español: Vale de Descuento : Añadir vale de descuento (mira arriba).
Français: Bon de Réduction : Ajouter bon (regarder au-dessus).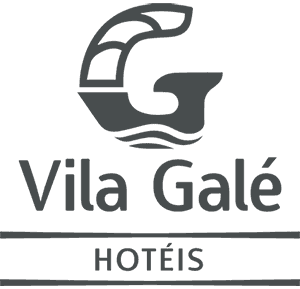 View The Latest Promotions
At Vila Galé

BRASIL
CEARÁ
Vila Galé Fortaleza
Vila Galé Cumbuco
VG Sun Cumbuco by Vila Galé
RIO GRANDE DO NORTE
Vila Galé Touros
PERNAMBUCO
Vila Galé Eco Resort do Cabo
BAHIA
Vila Galé Marés
Vila Galé Salvador
RIO DE JANEIRO
Vila Galé Rio de Janeiro
Vila Galé Eco Resort de Angra
PORTUGAL
PORTO AND NORTH
Vila Galé Collection Braga
Vila Galé Collection Douro
Vila Galé Douro Vineyards
Vila Galé Porto
Vila Galé Porto Ribeira
CENTRE OF PORTUGAL
Vila Galé Coimbra
Vila Galé Serra da Estrela (NEW HOTEL)
LISBON COAST
Vila Galé Ericeira
Vila Galé Sintra
Vila Galé Cascais
Vila Galé Estoril
Collection Palácio dos Arcos
Vila Galé Ópera
ALENTEJO
Vila Galé Clube de Campo
Vila Galé Évora
Vila Galé Collection Elvas
Vila Galé Collection Alter Real (NEW HOTEL)
ALGARVE
Vila Galé Albacora
Vila Galé Tavira
Vila Galé Ampalius
Vila Galé Marina
Vila Galé Cerro Alagoa
Vila Galé Atlântico
Vila Galé Collection Praia
Vila Galé Náutico
Vila Galé Lagos
MADEIRA
Vila Galé Santa Cruz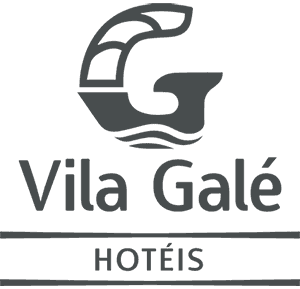 Long Duration Booking for Extended Stay Holidays
Most hotel booking sites will only allow you to book accommodation for trips lasting between 1 day and 30 days. However, the good news is that Vila Galé will allow you and your guests to book a long duration stay. Ideal for business trips or long holidays, subject to room availability when you place your booking, simply select your check-in dates and check-out dates, and choose the exact number of days you require at the hotel of your choice.
How To Save Money

The Vila Galé group is ranked in the top 200 hotel companies in the world and is one of the largest hotel groups in Portugal. The company portfolio has 34 hotels, with 9 hotel properties in Brazil (Rio de Janeiro, Fortaleza, Caucaia, Salvador, Guarajuba, Pernambuco, Touros and Angra dos Reis) and 25 hotels in Portugal (Algarve, Beja, Évora, Elvas, Oeiras, Cascais, Sintra, Ericeira, Estoril, Lisbon, Coimbra, Porto, Braga, Douro and Madeira). This amounts to over 7,000 rooms and suites, with over 15,000 beds.
Learn more and view the latest online promotions when you visit VilaGale.com.