You can book between 1 and 6 rooms in a single transaction at the Veranda Resorts Mauritius hotel group and we provide the best room rates for groups, multiple rooms and events. This hotel firm has 5 stunning hotel resorts in Mauritius and we have recently promoted a discount code for all 5 hotels.
If you are searching for the best offer, you can save 5% to 45% discount online, so please read on to learn more.
Ideal for weddings and small group events, use our promotion code to make sure you get the best online deal for your group holiday. In a single online transaction, you can book the following accommodation:
Rooms: between 1 to 6 rooms.
Adults: between 1 and 2 adults per room.
Children: between 0 to 3 children.
Duration: flexible long stay.
If you prefer, you can reserve your booking by making lower value multiple transactions and you can also share this offer with other people travelling within your group.
How to Add Extra Rooms to Your Booking
By default, the initial room search is for the first room only. This search action will take you to the booking reservation screen and then simply click 'Add a Room' to increase the number of rooms in your reservation, up to a maximum of 6 rooms. If you need more than 6 rooms, simply start a separate booking e.g. for 10 rooms in total, put 6 rooms on one reservation and 4 rooms on the other.
You can save up to 45% discount on your next holiday with this new promotional code offer: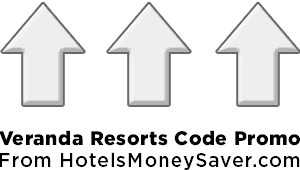 How to Submit the Code at Veranda Resorts

To start, simply visit the official website as normal: Veranda-Resorts.com.


At the bottom of the home page, please enter the code above in the space entitled 'PROMOTIONAL CODE' using the hotel search feature.


Next please select a hotel and click 'BOOK NOW' to receive discounted room rates (get up to 45% OFF), as shown below.


Français: Code de Réduction (Code Promo) >> Hôtels >> RÉSERVER.


Deutsch: Gutscheincode (Ermäßigungscode / Gutscheine Rabatt).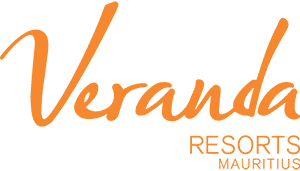 VERANDA POINTE AUX BICHES - 4 Star Hotel Resort
Situated near Grand-Baie, a vibrant beach town, this is a four-star family-friendly boutique hotel. Veranda Pointe aux Biches has white sand and Mauritian architecture built with rustic, raw materials, sand-floored restaurants offering with great seasonal Mauritius food, colourful flora and fauna.
VERANDA PAUL ET VIRGINIE - 4 Star Hotel Resort
Veranda Paul et Virginie welcomes couples in the most romantic hideaway in Mauritius. Refresh to a cool sea breeze and admire the endless panoramas to the faraway islands, whilst sipping a fresh fruit cocktail, embracing this blissful moment with the loved one.
VERANDA TAMARIN - 3.5 Star Hotel Resort
Ideally located facing the mythical surf spot of Tamarin Bay, here the days stretch slowly, rocked from early morning by the daily visits of dolphins and illuminated by the legendary sunset, feet deeply rooted in the white soft sand.
VERANDA GRAND-BAIE - 3.5 Star Hotel Resort
For more than thirty years, people have been enjoying Veranda Grand Baie Hotel and Spa, transported into the quiet serenity of the Mauritian lifestyle. Enjoy the beach facing the most famous bay in Mauritius, admire the view, a beautiful lagoon with sailing boats, yachts and catamarans. Welcome home to the island of Mauritius!
VERANDA PALMAR BEACH - ALL INCLUSIVE - 3 Star Hotel Resort
A prime coastal location, one of the most beautiful beaches on the island with a sense of space. Veranda Palmar Beach, on the stunning and preserved eastern coast of Mauritius, is the perfect combination for guests looking to experience the lagoon and the beach at its best.
Long Duration Booking for Extended Stay Holidays
At first glance it appears you can only book online accommodation for 30 days, however that is not the whole story, so please read on to learn more.
Most hotel booking sites will only allow you to book accommodation for trips lasting between 1 day and 30 days. However, the good news is that Veranda Resorts will allow you and your guests to book a long duration stay. Ideal for business trips or long holidays, subject to room availability when you place your booking, simply select your check-in dates and check-out dates, and choose the exact number of days you require at the hotel of your choice.
This is your opportunity to save money and book a vacation at a stunning beach resort in Mauritius. Learn more and view the latest seasonal promotional discounts at Veranda-Resorts.com.