We are geared up for 2023 and we have new discount codes and 20% promotions you can book for Protur Hotels in 2022, plus you can pick up 10% extra discount as we announce details of a unique special offer. Protur Hotels offers a collection of 18 hotels in Spain located in some of the most fantastic tourist destinations in Mallorca and Almeria.
OK, let's start by revealing the new discount offers for 2022: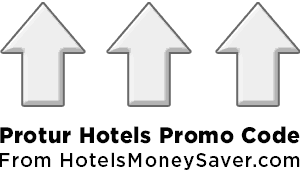 How to Get 10% Extra Discount at Protur Hotels
Are you searching for promo codes for Protur Hotels? If you are planning to book your next holiday at Mallorca or Almeria in Spain, we have news on how you can save an additional 10% price reduction on your room booking:
Advantages and exclusive discounts for members of ProturClub:
Express check-in (subject to availability).
Late check-out (until 2pm, with advance notice & subject to availability).
Special offers exclusive to Protur Club members.
Preference in the choice of room or apartment (with at least 2 weeks advance notice & subject to availability).
Prize draws.
10% discount on car hire with Protur Cars.
10% discount on treatments & programmes at the Biomar Spa.
Plus you can earn points with each booking reservation.
Please register and log into ProturClub to redeem your points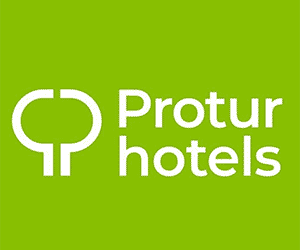 View List >> View All Protur Hotels << View List
This hotel group offers a collection of attractive hotels and aparthotels in Majorca and Almeria:
Protur Hotels in Sa Coma
Protur Vista Badía Aparthotel
Protur Safari Park Aparthotel
Protur Biomar Gran Hotel & Spa
Protur Sa Coma Playa Hotel & Spa
Protur Palmeras Playa Hotel
Protur Badía Park Aparthotel
Protur Hotels in Cala Rajada
Protur Turó Pins Hotel
Protur Hotels in Cala Bona
Protur Bonaire Aparthotel
Protur Alicia Hotel
Residencia Restaurante Son Floriana
Protur Floriana Resort Aparthotel
Protur Bahía Azul Apartamentos
Protur Hotels in Roquetas de Mar
Protur Roquetas Hotel & Spa
Protur Hotels in Cala Millor
Protur Monte Safari (Holiday Village Majorca)
Protur Bonamar Hotel
Protur Playa Cala Millor Hotel
Protur Atalaya Apartamentos
Protur Hotels in Palma
Protur Naisa Palma
How to Submit the Promo Codes Online

Visit Protur-Hotels.com as normal and then enter your code in the space provided on the left side of the hotel search bar. Now choose a hotel property, enter your check-in date, check out date and add the hotel occupancy details (number of adults, children and babies) and then select the number of rooms required. Finally click the large 'Booking' button on the right side of the screen to save money on your next holiday booking.
Deutsch: Promotions-Code Protur (Gutscheine-Rabatt) Catalá: Codi Promocional Protur (Codi de Descompte) # Español: Código de Descuento Protur # Français: Code Promo (Code de Réduction Protur).
Special Offers How to Save up to 20% in 2022 and 2023
View the latest discount promotions for 2022 and 2023 at selected hotels and apartments, with seasonal promo offers throughout the year.
Learn more about the Protur Club exclusive rewards initiative, Protur Natura Farm, Protur Cars (car hire and rental cars in Mallorca) and the airport transfer options with AEROTIB public transport from the airport (coach transfers from the airport to Cala Millor, Cala Bona y Sa Coma) and Autocares Levante (coach transfers from the airport to the hotel and return journey) when you visit the official website at Protur-Hotels.com.