You can book between 1 and 10 rooms in a single transaction at OLA Hotels and we aim to provide the best room rates for groups, multiple rooms and events. If you are searching for a promo code coupon for OLA Hotels, we have news of a special offer in 2019 - 2020 for booking hotel rooms, suites and holiday apartments in Spain.
Ideal for weddings and small group events, use a promo code or a discount promotion (see below) to make sure you get the best online deal for your group holiday. In a single online transaction, you can book the following accommodation:
Rooms: between 1 to 10 rooms.
Adults: between 1 to 4 adults per room.
Children: 0 to 3 children (2 - 11 years old) and/or 0 to 2 babies.
Duration: flexible long stay.
If you prefer, you can reserve your booking by making lower value multiple transactions and you can also share this offer with other people travelling within your group.
Let's explore this new coupon code deal:
View Coupon Code & Open Site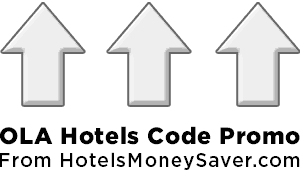 Notes regarding the promotion above:
Offer valid for bookings made until 29th April 2020.
Valid for stays between 30th April and 31st October 2020.
Subject to availability.

How to Enter a Discount Code at OLA Hotels in Mallorca
As a starting point, just visit the olahotels.com official website.


Now please click the [BOOK] button.


This will take you to the reservations booking facility on reservations.olahotels.com and this is the place where you can submit a coupon.


At the top centre of the screen, it shows [Code / cupon?].


Please enter a valid code (copy/paste) and then click the [CHECK AVAILABILITY] button.


And that's it! Now you will see the discounted room rates in the search results for hotel rooms, suites and holiday apartments in Majorca.


Español: [RESERVAR] >> [Código / cupón?] Código Promocional = Código de Descuento = < 19% Descuento.


Deutsch: [BUCHEN] >> [Code / gutschein?] Aktionscode = Gutscheincode = < 19% Rabatt.


Français: [RÉSERVATION] >> [Code / coupon?] Code Promotionnel = Code de Réduction = < 19% Remise.


OLA Hotels is a hotel group offering a chain 5 properties in Mallorca (Majorca), all of them located in the most desirable areas of the island:
OLA Maioris Hotel
Puig d'en Ros - Llucmajor - Mallorca
OLA Panama - Adults Only Hotel (Age +16)
Palmanova - Calviá - Mallorca
Tomir Portals Suites Hotel
Portals Nous - Calviá - Mallorca
OLA Bouganvillia Apartments
Costa de la Calma - Santa Ponsa - Calviá - Mallorca
OLA Cala d'Or Apartments
Cala d'Or - Santanyí - Mallorca
New Seasonal Promotions DISCOUNTS Up To 23.5%
Now let's check out the discount offers ranging from 10% to 23.5%:
Latest >>> Discount Offers
<<< Latest

In this section, we promote the latest promotional offers where you can get up to 23.5% OFF when you reserve your room booking. Previous deals have included seasonal special offers for Summer, Autumn, Winter and Spring along with special room rate promotions and price reductions for early booking deals (pre-book and pay in advance).
Long Duration Booking for Extended Stay Holidays
At first glance it appears you can only book online accommodation for 30 days, however that is not the whole story, so please read on to learn more.
Most hotel booking sites will only allow you to book accommodation for trips lasting between 1 day and 30 days. However, the good news is that OLA Hotels in Spain will allow you and your guests to book a long duration stay. Ideal for business trips or long holidays, subject to room availability when you place your booking, simply select your check-in dates and check-out dates, and choose the exact number of days you require at the hotel of your choice.
Next Steps
Learn more and view the latest discount deals when you visit the olahotels.com
official website for OLA Hotels.