You can book between 1 and 9 rooms in a single transaction at the Anantara Hotels, Resorts & Spas hotel group and we aim to provide the best room rates for groups, multiple rooms and events. The Anantara website is optimised for long stay bookings, by offering markdown discounts up to 35% OFF for extended stay booking transactions.
Ideal for weddings and small group events, use a promotion code to make sure you get the best online deal for your group holiday. In a single online transaction, you can book the following accommodation:
Rooms: between 1 to 9 rooms.
Adults: no specific limit per booking.
Children: no specific limit per booking.
Duration: flexible long stay up to 90 days.
If you prefer, you can reserve your booking by making lower value multiple transactions and you can also share this offer with other people travelling within your group.
Are you searching for promo codes for Anantara Hotels, Resorts & Spas? Here comes the good news because we have a new promotional offer for this season.
Anantara is a global hotel group offering luxury hotels and resorts at the most desirable locations around the world and they have a particularly high profile across Asia. Founded in Thailand in 2001, the resort portfolio spans Cambodia, China, Indonesia, Malaysia, Maldives, Mauritius, Mozambique, Oman, Portugal, Qatar, Spain, Sri Lanka, Thailand, Tunisia, United Arab Emirates, Vietnam and Zambia.
Recently we offered a 25% promotional code deal and now let's reveal out latest discount promotion: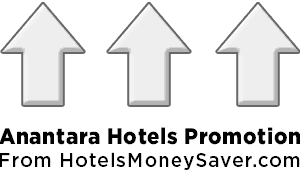 Notes regarding the offer above: You can mix and match brands and hotels as desired with this loyalty programme.
As soon as you sign up and join, as a 'Gold' member you will enjoy benefits with every stay including 10% DISCOUNT on some of the most popular room rates and you can receive exclusive member-only offers. For your stay, members receive complimentary bottled water, internet access and a choice of newspaper.
There are two higher 'DISCOVERY' membership levels: 'Platinum' and 'Black' and the benefits and service advantages increase at these higher tiers, as explained on the promotion above.
Please note the DISCOVERY reduced room rate at 10% OFF is provided from the moment you sign up at Anantara DISCOVERY.
How to Add a Discount Code at Anantara Hotels & Resorts
Please visit the official website as normal: Anantara.com.


On the right side of the screen, click the 'BOOK NOW' button.


This will reveal the hotel and resort search feature and please proceed by choosing your destination.


Next, please enter your check in date and check out date.


Now choose the room occupancy requirements, including the number of adults, children and rooms in your booking.


Click 'HAVE A CODE', then click 'Promotion Code' and then enter a valid code (or copy/paste) where it says [Type your code here].


Finally, please click the 'BOOK NOW' button again and your room rate will be reduced in accordance with your discount offer.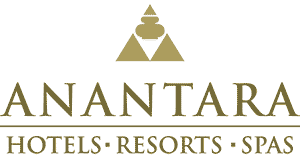 Français: [Code de Promotion] = Code Promotionnel = Code de Réduction >> Rechercher / RÉSERVE < 25% Remise / Les Rabais.
Español: [Código Promocional] = Código de Descuento >> RESERVAR: < 25% Descuento.
Deutsch: [Aktionscode] = Gutscheincode [Angebots-Code] >> Suchen / JETZT BUCHEN: < 25% Rabatt.
Português: [Código Promocional] = Código de Desconto >> Ver Preços / RESERVE: < 25% Desconto.
Italiano: [Codice Promozionale] = Codice di Sconto >> Ricerca / PRENOTARE: < 25% Sconto.
Coronavirus COVID-19 Health & Safety Initiative at Anantara Hotels
With your health and safety in mind, Anantara has launched the Stay with Peace of Mind initiative during the Coronavirus COVID-19 pandemic at its Hotels, Resorts & Spas. Free Cancellation : extra flexibility and support for new reservations booked have included 'Best Flexible' rates, free change of date, change of destination or cancellation up to 24 hours prior to arrival (subject to terms and conditions).
Key measures include:
Arrival & Departure
Guests have the option to check in online prior to arrival and check out online before they depart. Everyone arriving at Anantara properties has their temperature checked, and all luggage is sanitised before it enters the property.
Transport
Hotel vehicles used for airport transfers and/or excursions are fully sanitised after every journey. Drivers follow the strictest hygiene standards and hand sanitiser is available in every vehicle.
Public Areas
They have significantly increased cleaning schedules in all public areas with particular focus on high-touch areas such as door handles and lift buttons. They also adhere to physical distancing best practices.
Team Members
All team members have received enhanced COVID-19-related health and safety training, including correct procedures for wearing masks and personal protective equipment and physical distancing awareness.
Guest Rooms
Rooms are thoroughly cleaned and disinfected after every stay. Every room contains a personal hygiene kit with mask and hand sanitiser for each guest.
Guest Guardians
A Guest Guardian has been appointed at each property to ensure the highest level of health and safely compliance at all guest touchpoints.
Latest Seasonal Promotions at Anantara.com
Now let's explore the worldwide discount offers ranging from 10% to 65%. In this section, we promote the latest promotional offers where you can get up to 65% OFF when you reserve your room booking. Previous deals have included seasonal special offers for Summer, Autumn, Winter and Spring along with special room rate promotions and price reductions for early booking deals (pre-book and pay in advance).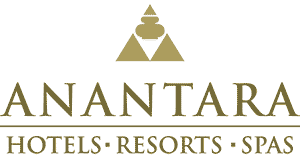 Check out the latest offers for this season and the forthcoming holiday season. Featured offers at various destinations have included:
Special room rate discount promotions.
Book in advance and save up to 15%.
Anantara Serviced Suites Family Package.
Stay longer and save up to 35% (extended stay deals for long-stay guests).
Romantic Retreats - special packages for couples.
Weekend offers.
Save up to 65% at selected resorts plus free cancellation.
Room with free breakfast offers.
Stay Longer Specials (NEW) at selected destinations.
Worldwide Anantara Hotel & Resort Destinations
The properties are located throughout the world in cosmopolitan cities, lush islands, desert sands, heritage destinations, uncharted beaches and contemporary resort destinations. Choose from a fantastic selection of luxury hotels and resorts around the globe:
INDONESIA
Seminyak Resort
Situated on Bali's most sought-out stretch of beach, Anantara Seminyak Bali Resort is an all-suite boutique overlooking the Indian Ocean. Take in those famous Seminyak sunsets from your balcony Jacuzzi or the beachfront infinity pool.
INDONESIA
Uluwatu Resort
Located on the southern tip of the Island of the Gods, Anantara Uluwatu Bali Resort is an all-suite-and-villa cliffside paradise boasting innovative architecture and untamed natural beauty. Take in the crashing ocean below from the resort infinity pool - or indulge in a private pool villa.
INDONESIA
Vacation Club Bali
Ideally located between buzzing Seminyak and Kuta, both a five-minute walk along the beach, Anantara Vacation Club Legian Bali offers convenience and tranquillity.
MALAYSIA
Desaru Coast Resort
Anantara Desaru Coast Resort & Villas offers a serene escape on golden Malaysian shores. Low-rise buildings and stand-alone villas overlook the gardens, lagoon and ocean, while expansive residences offer families and groups utmost privacy with an infinity pool, full kitchen and chef and butler service.
VIETNAM
Hoi An Resort
Located a short walk from the UNESCO World Heritage Site of historic Hoi An, colonial style infused with local cultural elements inspires graceful resort surrounds. Bike along winding streets to the beautiful An Bang Beach.
VIETNAM
Mui Ne Resort
Four hours north of the capital, a lush beachfront retreat awaits. Indulge in cultural and culinary journeys unique to this part of Vietnam.
VIETNAM
Quy Nhon Villas
The East Sea coastline of Vietnam remains unexplored and lush. With now daily flights from Ho Chi Minh City and Hanoi into the local airport, Anantara Quy Nhon Villas offers the perfect luxurious base from which to explore.
THAILAND
Riverside Resort
Anantara Riverside boasts a unique setting, with tropical gardens overlooking the Chao Phraya providing a resort feel in the middle of vibrant Bangkok. Get out and explore all the city has to offer, then return to tranquil relaxation.
THAILAND
Siam Hotel
Elegant rooms and suites offer a blend of traditional Thai décor and contemporary amenities. Revel in Bangkok's finest dining across 11 diverse and award-winning venues.
THAILAND
Cruises
Journey back in time and discover the Chao Phraya River's majestic wonders. Step aboard the exquisite 100-year-old rice barge, meticulously rebuilt from solid teak and lavishly converted to its present splendour.
THAILAND
Chiang Mai Resort
Northern Thailand's Chiang Mai is a mecca of Buddhist temples, ancient Lanna ruins, colourful hill tribes and traditional artisans' villages. With Anantara Chiang Mai Resort's central riverfront location, you get out and explore all the old capital has to offer.
THAILAND
Chiang Mai Serviced Suites
Perfect for families and groups of friends, longer stay guests or business trips, Anantara Chiang Mai Serviced Suites blends all the trappings of a luxurious home with attentive service and full use of the dining and recreational facilities at the sister resort across the road.
THAILAND
Golden Triangle Resort
Wake up to the sound of elephants playing in the misty valley below and enjoy a Spa in the midst of 160 acres of lush rice paddies.
THAILAND
Hua Hin Resort
The original Anantara a few hours south of Bangkok is a beachfront sanctuary modelled on a traditional Thai village. Low-rise gabled buildings dot landscaped gardens and lotus-filled lagoons. Explore the royal seaside retreat, from vineyards and teak palaces to the thrill of a water park.
THAILAND
Mai Khao Villas
An all-villa oasis on Phuket's northern tip invites island unwinding in luxurious Anantara style. Charter a yacht to explore the iconic limestone cliffs of Phang Nga or the world-class reefs of the Similans.
THAILAND
Layan Resort
Located on Phuket's western coast, just a 20-minute drive from the airport, Anantara Layan Phuket Resort is ideal for honeymoons, romantic escapes, family getaways and spectacular weddings, with a unique chapel setting overlooking the ocean.
THAILAND
Layan Residences
Wake up to panoramic views, spend blissful days by your private infinity pool, and have your every whim catered to by a live-in butler and team of expert chefs, personal trainers and spa therapists on call. Located only 20 minutes from Phuket International Airport, Layan Residences by Anantara offers the ideal tropical escape.
THAILAND
Phuket Suites & Villas
Immerse yourself in luxury in a tropical paradise. Anantara Phuket Suites & Villas offers blissful escapes in idyllic Phuket. Dine barefoot on the beach or immerse yourself in local scents and flavours of southern Thailand. A blissful escape awaits.
THAILAND
Vacation Club Phuket
All suites and pool villas are equipped with kitchens and laundries ideal for long vacations. Wander down to Mai Khao Beach for ocean thrills and stunning sunsets.
THAILAND
Bophut Resort
Koh Samui in the Gulf of Thailand is easily accessible with dozens of international flights a day, yet retains its natural laidback charm. Laze on golden sands and take in endless stretches of turquoise extending towards the horizon. Revel in coastal pleasures and stylish beachfront dining.
THAILAND
Lawana Resort
Located on the eastern shore of Koh Samui looking out onto open ocean, Anantara Lawana offers relaxed seclusion only a short stroll from buzzing Chaweng Beach. Laid out like a traditional Thai village around palm-fringed pools, the resort's design is inspired by the island's Chinese merchant communities.
THAILAND
Rasananda Villas
With only 64 pool suites and pool villas dotting lush jungle overlooking white sands, Anantara Rasananda brings castaway fantasies to life. An idyllic island off the coast of Southern Thailand, Koh Phangan is known for crystal-clear waters, laid-back vibes and world-famous full moon parties.
CHINA
Guiyang Resort
Situated in Guizhou's Forest City, only 15 minutes from the airport, Anantara Guiyang Resort opens the doors to nature's beauty and thousands of years of dynastic splendour. Visit breath-taking caves and waterfalls and colourful ethnic minority villages.
CHINA
Xishuangbanna Resort
Situated in the southern Hengduan Mountains where the Luosuo River eventually turns into the mighty Mekong, Anantara Xishuangbanna Resort invites you to immerse in local cultures or simply take it easy. Enjoy traditional tea rituals, savour local Dai cuisine, meander the hillside plantations or unwind with a spa treatment.
MOZAMBIQUE
Bazaruto Island Resort
Fulfil your escapist dreams on the exotic island of Bazaruto. Located off the Indian Ocean coast of Mozambique, revel in boutique villas offering dazzling views of natural beauty. Set out on dugong, turtle, dolphin and whale watching trips.
MOZAMBIQUE
Medjumbe Island Resort
Uncover the romance of a private island escape in the heart of Mozambique's Quirimbas Archipelago. With 12 private villas fronting the Indian Ocean, Anantara brings rustic luxury to new heights.
SRI LANKA
Kalutara Resort
Explore Sri Lanka's myriad natural, historical and cultural attractions from a coastal base of swaying palms and tropical architecture. Tour the ancient citadel of Galle, spend the day at verdant tea plantations or the inspired gardens of Geoffrey Bawa.
SRI LANKA
Peace Haven Tangalle Resort
Located on the southern coast of Sri Lanka on a rocky outcrop facing the Indian Ocean, Anantara Peace Haven Tangalle Resort boasts an enviably secluded setting. Indulge in a healing retreat with yoga, Ayurvedia spa treatments, wellness cuisine and Slumber Guru rituals.
PORTUGAL
Vilamoura Resort
Discover the Algarve's charms from a quiet retreat overlooking lush golf greens. Drift between five beautiful pools and champagne cabanas. Relax into Mediterranean wellness, while youngsters play at world-class clubs.
UNITED ARAB EMIRATES
The Palm Resort
One of Dubai's most iconic addresses is re-imagined in Anantara style, with the only over water villas in the UAE boasting traditional Thai architecture. Indulge in 400 m of private beach and lagoon pool access from your room.
OMAN
Al Baleed Resort Salalah
Salalah's first and only luxury pool villa resort blends the majesty of Oman's fortresses with lush garden serenity. Heritage stirs the senses in the UNESCO World Heritage Site of Al Baleed Archaeological Park, just next door.
OMAN
Al Jabal Al Akhdar Resort
One of the highest located resorts in the world, Anantara Al Jabal Al Akhdar perches on the edge of a canyon in the Hajar Mountains of northern Oman. Visit cave villages, Damask rose valleys, and the nearby ruins of Niwza, once known as the Pearl of Islam.
SPAIN
Villa Padierna Palace Resort
Retreat to an elegant sanctuary surrounded by three golf courses, a tranquil lake, Roman amphitheatre and more than 1,200 original works of art.
ZAMBIA
Royal Livingstone Hotel
The Royal Livingstone brings plush luxury to a wild setting, with a private pathway leading directly to the Victoria Falls, and tranquil gardens fronting the Zambezi River. Head out on safari, then return to a traditional afternoon tea.
CAMBODIA
Angkor Resort
Explore ancient Khmer legends and immerse yourself in the rich tapestry of history in this ancient kingdom at Anantara Angkor Resort. Explore legendary temples, delight in bespoke local experiences or relax and let your stresses and worries melt away with unlimited relaxation in our spa.
MALDIVES
Dhigu Resort
Explore the beauty of the Maldives, with unforgettable experiences both above and below the Indian Ocean surface. Spa over water with baby reef sharks swimming peacefully below.
MALDIVES
Kihavah Villas
Escape to spacious villas over water or on a stretch of private beach. Indulgent touches of island luxury abound from a private pool in every villa to exotic stargazing experiences and award-winning dining. Set within a UNESCO Biosphere Reserve, the resort is perfect for exploring the world's most treasured reefs, where manta rays gather to breed.
MALDIVES
Naladhu Private Island
Elegance enveloped in ocean hues. Naladhu is a pristine private island in the South Malé Atoll. With just 19 colonial beach houses scattered around the island, cherish quiet seclusion, idyllic views and bespoke experiences. Savour intimate dining affairs in locations yours alone.
MALDIVES
Veli Resort
Indulge in romantic island life in the midst of Indian Ocean beauty. Explore the teeming waters surrounding the resort, whether diving below, surfing the waves, or setting sail for the horizon.
MALDIVES
Niyama Private Islands
Cast away, together. Find a very private setting for intimate, one-of-a-kind experiences. With twin islands Play and Chill, Niyama offers the luxury of choice, catering to your holiday desires and letting you live large in a world unto yourselves.
UNITED ARAB EMIRATES
Desert Islands Resort
A unique blend of desert, beach and wildlife attractions accentuate this luxurious island retreat, located just off the Abu Dhabi coast in the sparkling Arabian Gulf. Encounter endangered wildlife on a leisurely drive through the private nature reserve, following rare Arabian Oryx and cheetahs as they roam the plains.
UNITED ARAB EMIRATES
Al Yamm Resort
A rustic beachfront escape in the middle of the Arabian Gulf. Inspired by a traditional Emirati fishing village, 30 barasti-style villas line the beach of the eastern side of Sir Bani Yas Island. A tranquil lagoon teems with migratory birds, and is ripe for exploration by kayak. Indulge in pool villa romance.
UNITED ARAB EMIRATES
Al Sahel Resort
Al Sahel brings the rugged beauty of lush savannah to the desert. Wake up to the sight of gazelle grazing in front of one of only 30 safari-style villas. Refresh with a traditional afternoon tea out in the grasslands. Dine by bonfire light on African tribal cuisine.
UNITED ARAB EMIRATES
Qasr Al Sarab Resort
In the heart of the Empty Quarter, an oasis of Arabian luxury is surrounded by endless dunes. Cross the world's largest desert on a camel or race off dune bashing. Toast sunset from the seclusion of a private villa plunge pool. Feast on timeless Bedouin traditions and exceptional global tastes.
UNITED ARAB EMIRATES
Royal Pavilion Villas
Secluded in a fortress oasis in the Empty Quarter, palatial luxury reveals the Liwa Desert's majesty. Private pool villa prestige and tailored stays are enriched by all-inclusive privileges. Admire endless dunes from your personal pool. Practise ancient sports and explore legendary desert on foot, by camel or a racing adventure.
UNITED ARAB EMIRATES
Eastern Mangroves Hotel
Anantara Eastern Mangroves Abu Dhabi Hotel occupies a unique setting on the edge of Abu Dhabi in a protected mangrove reserve. Overlooking the sparkling waters of the Arabian Gulf, revel in Emirati opulence. Enjoy premium dining experiences, from signature Thai to Mediterranean flavours with an Arabian twist.
QATAR
Banana Island Resort
A private island just off the coast off Doha, Banana Island offers non-stop fun as well as beachside relaxation. Recharge with surfing, diving and F1 racing in world-class facilities. Hide away with blissful hammam treatments in the Middle East's first and only resort wellness centre.
TUNISIA
Tozeur Resort
Head to the unexplored southwest of Tunisia for Saharan adventure and escape. There, Anantara Tozeur Resort rises up out of the desert, an oasis of luxury amidst breathtaking arid beauty. Trek across the landscape at dawn astride a camel.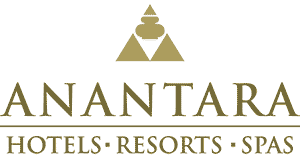 Long Duration Booking for Extended Stay Holidays
The Anantara Hotels, Resorts & Spas website is optimised for long-stay trips, making it ideal for business people.
Most hotel booking sites will only allow you to book accommodation for trips lasting between 1 day and 30 days. However, the good news is that Anantara will allow you and your guests to book a long duration stay up to 90 days. Ideal for business trips or long holidays, subject to room availability when you place your booking, simply select your check-in dates and check-out dates, and choose the exact number of days you require at the hotel of your choice.
Next Steps - Save Money on Long Stays at Anantara Hotels

Please remember to visit our web page again when we post the latest promo code vouchers and in the meantime, we invite you to take advantage of the 10% to 65% discount savings posted on this page. This is your opportunity save money and take a holiday of a lifetime when you book through the Anantara.com official website.