You can book between 1 and 8 rooms in a single transaction at Hotelopia and we provide the best room rates for groups, multiple rooms and events. Here at HotelsMoneySaver.com, all of our customers receive a guaranteed minimum discount of 12% and we provide 13% discount during special promotions.
In a single online transaction, you can book the following at Hotelopia:
Rooms: between 1 to 8 rooms.
Adults: between 1 to 8 adults.
Children: between 0 to 4 children.
Duration: up to 30 days.
If you prefer, you can reserve your booking by making lower value multiple transactions and you can also share this offer with other people travelling within your group.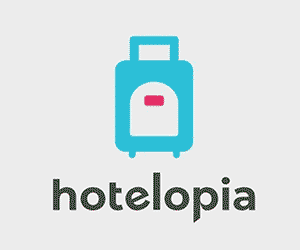 Not only do we provide a 12% - 13% saving, but the discounted offer is provided on top of the 'Best Price Guaranteed'. Even better, no discount code is required to save money with this new promotion when you book online at Hotelopia.

Up To 30 Days - Extended Stay For Long Trips
Ideal for business travellers or long stay holidays, this room rate promotional offer is valid for hotel visits lasting up to 30 days in a single booking. For a hotel stay lasting longer than 30 days, please book online using 2 transactions or book over the phone (see below).


Telephone Booking
Hotelopia is part of the Hotelbeds Group and you can get the same deal over the phone if you book a single room or place a large booking for multiple rooms. Simply quote our exclusive promo code 'MONEYSAVER' to receive the full price reduction of 12% - 13% over the phone.