LATEST NEWS - we have a new 10% offer for DayBreakHotels which is avilable through to Valentine's Day and you can treat you and your loved one to an amazing day at a luxury hotel.
This hotel website is revolutionising the travel industry, offering luxury hotel rooms and facilities for daytime use and that means you can save up to 75% on the standard room rate. DayBreakHotels seeks to introduce its clients to a new lifestyle, allowing the business traveller to get a few hours of rest in a quiet and comfortable hotel room between their meetings or allowing leisure travellers experience the luxurious amenities of 5 star hotels.
This is your opportunity to save even more money on your daytime room rate booking with this new promo code discount offer for 2020: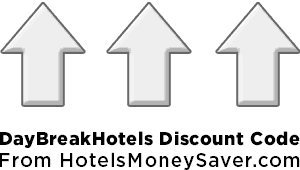 How to Submit a Promo Code at DayBreakHotels
To start, please visit the official website, as normal: DayBreakHotels.com.
.
Choose your destination or select a hotel.


Enter the date for your day booking and now select the room type or service required.


Next, please select the offer and room time, and then click 'Search'.


Now please select a hotel and click 'Show All Offers'.


Click 'Book Now' and this will take you to 'Check your details and book'.


At the bottom of the screen, it says 'Discount code (immediate discount)' >>> please enter the code above.


Now fill out the short form and complete the booking procedure to save money on your hotel booking, as shown above.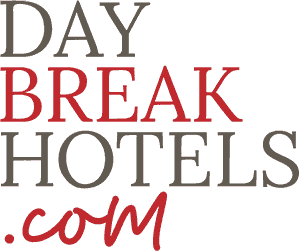 Founded in 2013 in Italy, DayBreak Hotels has expanded to 14 countries and offers the services of over 3000 luxury hotels, including independent boutique hotels as well as larger chains such as Marriott, Accor, Radisson, and Hilton.
The countries where the service is currently available include:
Argentina

Australia

Austria

Belgium

Brazil

Chile

France

Germany

Italy

Russia

Switzerland

United Arab Emirates

United Kingdom

United States Of America
Learn more and view the latest worldwide deals when you visit DayBreakHotels.com.