You can book between 1 and 4 rooms in a single transaction at the Dusit Hotels & Resorts and we aim to provide the best room rates for groups, multiple rooms and events. We will also show you how to add a 'Group Code' to your room booking reservation.
Ideal for weddings and small group events, use a promotion code or a group code to make sure you get the best online deal for your group holiday. In a single online transaction, you can book the following accommodation:
Rooms: between 1 to 4 rooms.
Adults: between 1 and 12 adults per room.
Children: between 0 to 4 children.
Duration: flexible long stay up to 60 nights.
If you prefer, you can reserve your booking by making lower value multiple transactions and you can also share this offer with other people travelling within your group.
Dusit International has over 30 hotel and resort properties worldwide and the hotel group operates under four brands: Dusit Thani, dusitD2, Dusit Princess and Dusit Devarana. Key destinations in Asia include Thailand, Philippines, China, Singapore, Vietnam and Bhutan. Other worldwide destinations include the United States, United Arab Emirates, Qatar, Maldives, Egypt and Kenya.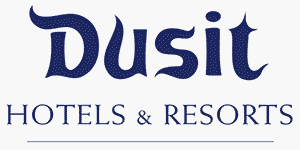 How to Enter a Group Code at Dusit.com
As a starting point, please visit the official website as normal: Dusit.com.


On the website home page on the right side of the screen, you will find the accommodation search tool.


Now select a hotel and enter your arrival date and departure date.


Please select the number of rooms, adults and children for your booking reservation.


Next please click the [+] button beside [SPECIAL CODES] and that will reveal a special drop down menu.


In the top box, please enter a valid code (or copy and paste) where it says [GROUP CODE].


Now please click the [BOOK NOW] button and you will see the group rate discounts in the hotel search results.


Finally please select your rooms and then take your discounted purchase into the secure check out area.
New Seasonal Discount Promotions at Dusit.com
Now let's explore the worldwide discount offers ranging from 10% to 50%. In this section, we promote the latest promotional offers where you can get up to 50% OFF when you reserve your room booking. Previous deals have included seasonal special offers for Summer, Autumn, Winter and Spring along with special room rate promotions and price reductions for early booking deals (pre-book and pay in advance).
Look out for the 'Dusit Holiday Break' which has included up to 30% OFF the Best Available Rates with or without breakfast, FREE extra bed and breakfast for children aged below 5 years old and 50% OFF breakfast for children aged between 5-11 years old.
Other featured offers at various destinations have included:
Dusit Smart Experience
Escape with Dusit
Book now and save
Weekend offer
Bed and Breakfast Plus
Dusit Gold Benefits at your fingertips
Worldwide Destinations
BHUTAN
• Thimphu, dusitD2 Yarkay
CHINA
• Changzhou, dusitD2 Fudu Binhu
• Changzhou, Dusit Thani Fudu Qingfeng Garden
• Changzhou, Dusit Thani Wujin
• Dongtai, Dusit Thani
• Guangzhou, Dusit Devarana Hot Springs & Spa Conghua
• Tianjin, dusitD2 Society Hill
• Zhouzhuang, Heritage Villas, Managed by Dusit
• Huizhou, Dusit Thani Sandalwoods Resort Shuangyue Bay
• Suzhou, Dusit Thani Wellness Resort
EGYPT
• Cairo, Dusit Thani LakeView
KENYA
• Nairobi, dusitD2
MALDIVES
• Maldives, Dusit Thani
PHILIPPINES
• Manila, Dusit Thani
• Dusit Thani Lubi Plantation Resort
• Davao, dusitD2
• Manila, dusitD2 The Fort
• Davao, Dusit Thani Residence
• Cebu, Dusit Thani Mactan
QATAR
• Doha, Dusit Doha Hotel
• Doha, dusitD2 Salwa
SINGAPORE
• Singapore, Dusit Thani Laguna
THAILAND
• Bangkok, Dusit Suites Hotel Ratchadamri
• Bangkok, Dusit Thani
• Bangkok, Dusit Princess Srinakarin
• Bangkok, Pathumwan Princess, MBK Centre
• Bangkok, Royal Princess Larn Luang
• Chiang Mai, dusitD2
• Chiang Mai, Dusit Princess
• Hua Hin, Dusit Thani
• Khao Yai, dusitD2
• Krabi, Dusit Thani Beach Resort
• Krabi, dusitD2 Ao Nang
• Pattaya, Dusit Thani
• Phuket, Dusit Thani Laguna
UNITED ARAB EMIRATES
• Abu Dhabi, Dusit Thani
• Dubai, Dusit Thani
• Dubai, Dusit Princess Residence Dubai Marina
• Dubai, dusitD2 Kenz Hotel
UNITED STATES
• Guam Resort, Dusit Thani
VIETNAM
• Phu Quoc, Dusit Princess Moonrise Beach Resort
BAHRAIN
• Bahrain, dusitD2 City Centre
ASAI HOTELS
• ASAI Bangkok Sathorn (Opening in 2020)
• ASAI Bangkok Chinatown (Opening in 2020)
ELITE HAVENS LUXURY VILLA RENTALS
• Sri Lanka
• Phuket, Thailand
• Koh Samui, Thailand
• Bali, Indonesia
• Lombok, Indonesia
• Maldives
• Niseko, Japan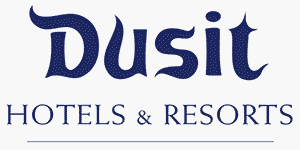 Long Duration Booking for Extended Stay Holidays
The Dusit Hotels & Resorts website is optimised for long-stay trips, making it ideal for business people.
Most hotel booking sites will only allow you to book accommodation for trips lasting between 1 day and 30 days. However, the good news is that Dusit will allow you and your guests to book a long duration stay up to 60 days. Ideal for business trips or long holidays, subject to room availability when you place your booking, simply select your check-in dates and check-out dates, and choose the exact number of days you require at the hotel of your choice, up to 60 days.
For a hotel stay lasting longer than 60 days, please book online using 2 transactions.
Next Steps for your Group Booking

Please remember to visit our web page again when we post the latest promotion code vouchers and in the meantime, we invite you to take advantage of the 10% to 50% discount savings posted on this page. This is your opportunity save money and book the holiday of a lifetime at the Dusit.com official website.